Conservation Through the Lens of Tourism: The Role of Biodiversity in Tourism
Biodiversity conservation, which includes the protection and sustainable management of habitats, ecosystems and species, is vital for sustaining life on earth. But why is it specifically important for tourism?
We recently spoke with several leaders in conservation as well as in tourism, to better understand the relationship, dependencies, and gaps that exist between biodiversity conservation and the tourism industry in Sri Lanka.
Below are some thoughts shared by Dr. Sumith Pilapitiya – eminent wildlife researcher and former Director General at the Wildlife Conservation Department; Radheesh Sellamuttu – Founder and Managing Director of Leopard Trails; Manori Gunawardena – Director, Environment Foundation (EFL); Nishan Perera – Marine Biologist and Co-Founder of Blue Resources Trust; and Malik Fernando – Managing Director of Resplendent Ceylon and Co-Chair of the Sri Lanka Tourism Alliance.
What Role Does Biodiversity Conservation Play in the Tourism Offering?
Nature-based tourism — tourism that builds on the draw of nature for a variety of activities1 — is one of the fastest growing tourism sectors in the world2 . This means that protected areas and forest lands have become important tourist destinations across the globe. A study published in 2015 concluded that the world's terrestrial (land) protected areas collectively receive about 8 billion visits annually, with these visits generating approximately USD 600 billion in direct in-country expenditure a year3 , which underpins the economic benefit enjoyed by the tourism industry from nature assets.
Nature-based tourism has great potential for a country like Sri Lanka that is blessed with wide and varied natural resources. In 2018, a little over 1.1 million foreign tourists visited Sri Lanka's natural parks, generating an income of over LKR 2 billion 4. Considering the fact that approximately 2.3 million tourists visited Sri Lanka that year, about 52% have included a visit to one of the island's national parks in their itinerary. As the tourism industry looks to grow and develop the sector, it is obvious that the country's natural assets will continue to play an important role in the success of the industry's performance.
"The conservation of biodiversity is essential for tourism – it's as simple as that. If we don't conserve it, and eventually don't have it, then we are limited to showcasing just a city," says Radheesh Sellamuttu.
Adding to this, Malik Fernando says, "Many tourists who visit Sri Lanka are attracted by the beaches, mountains, waterfalls and national parks of the island. We have a continent's worth of biodiversity and attractions here, and there is really no other country that can claim to have such variation in as small an area. Therefore, preserving, protecting and improving our biodiversity is in our economic and touristic self-interest."
Dr. Sumith Pilapitiya believes that Sri Lanka's natural and wildlife assets are so unique, that if they are properly protected and managed, the country has the potential to become the best wildlife destination outside of Africa. "Assessments done about wildlife tourism in the Asian region, have found that Sri Lanka is number one in a category called observability, which means you can observe charismatic species of wildlife in a very short period of time here. So, if we really develop our wildlife tourism industry in the proper manner, it can easily become one of the highest revenue generating sectors in the country."
Furthermore, Malik highlights that Sri Lanka's President too has identified correctly that tourism should be the main economic driver. "We are a small population and are unlikely to develop further as a major manufacturing hub nor new financial hub. Given that, tourism is the logical main driver for the economy and for employment, and that is why it is critically important that we protect the assets that people come here for in the first place."
It is important to make a point of distinction that the general understanding pertaining to the development of the wildlife tourism industry is mostly associated with expansion of capacity — more hotels, more travel agents, more safari jeeps and more visitors. However, this development should also be associated with better conservation, a better and more intimate visitor experience, more ethical operators, and more tourist earnings going back into conservation efforts.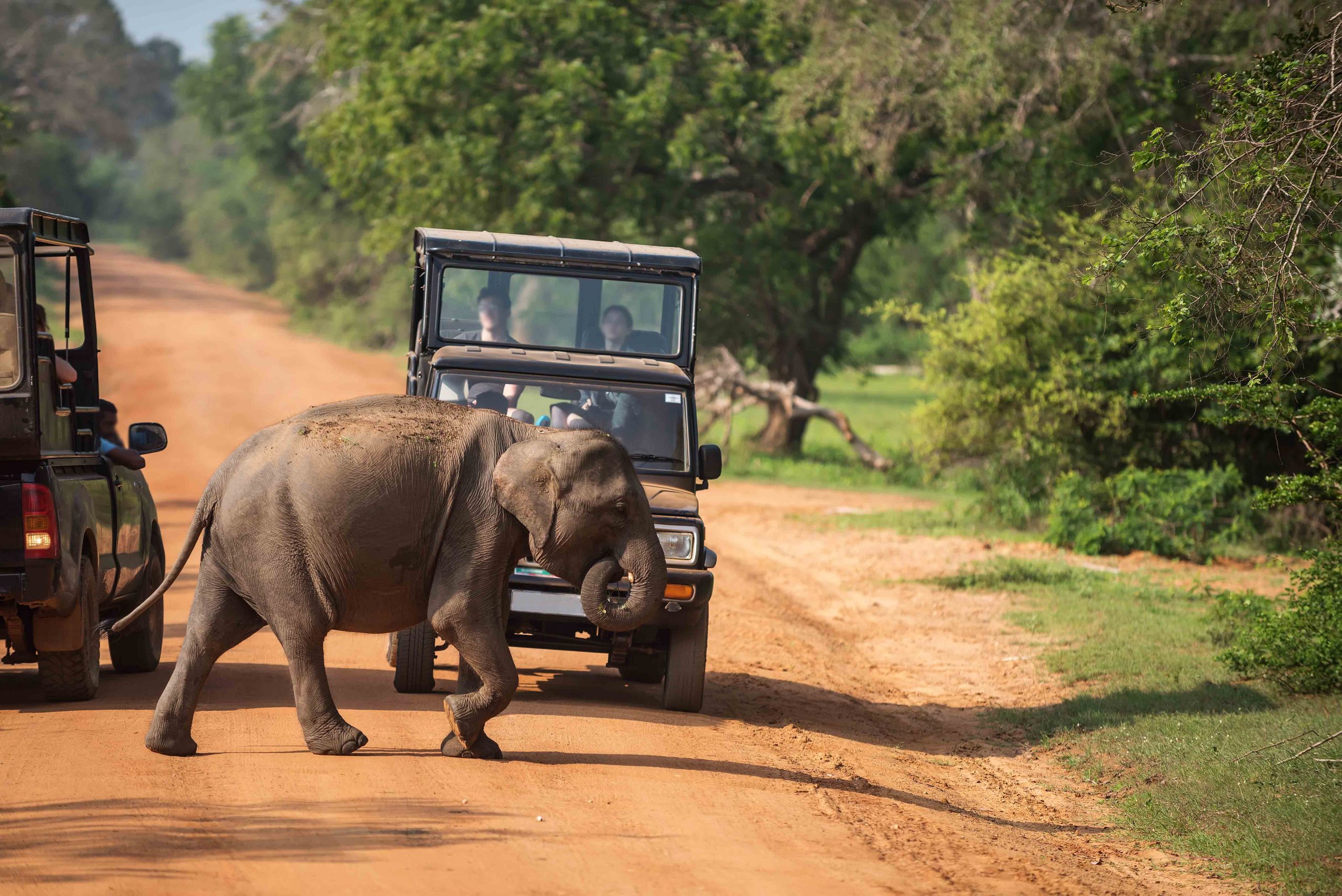 Do Modern Travellers Care About Conservation?
Changing traveller behaviour and expectations also play an important role in understanding the importance of well conserved biodiversity from a tourism perspective. Today, the quality of conservation outcomes and the management of protected areas are as important to the value visitor as the biodiversity itself.
From the point of view of an experiential Nature-Based Tourism business owner who has experience visiting best in class conservancies overseas, Radheesh can validate first hand that customers value a better conserved product. "Travellers are increasingly conscious of better managed products in the space of nature and wildlife experiences. Visitors really care about having the best possible sightings and seeing the authentic stuff the island has to offer, and they care about seeing successful models, and even being able to say they were a part of visiting these places. In my experience, no guest wants to participate in something that they know to be detrimental to biodiversity. They may not always know what to look for, but social media and online forums have definitely raised more awareness about problematic experiences and attractions," he says.
Tourism has been growing globally over the past decade, and was indicating a growth of 4% in 2020, before the global pandemic hit 5. Travellers who are particularly motivated to visit Sri Lanka because of its natural heritage such as wildlife parks, forests and marine parks are more than likely to have already visited similar sites in other countries. Their exposure to other systems and structures creates a sense of expectation, which they come to measure our offerings against.
"Many of our guests have a certain expectation for what they hope to experience during a wildlife safari. There can be a sense of disappointment when they see a marked difference between how Sri Lanka manages its biodiversity versus a far more successful model that they have experienced prior," says Radheesh.
Sharing his thoughts on this subject, Nishan Perera says, "As the world becomes more conscious of sustainable and ethical travel, impact on the environment and community are important criteria for travellers in selecting a destination, activity or experience. They like to see the benefit of their choices – to see their dollars at work."
Editor's Note: Stay tuned for more insights and recommendations from well-informed leaders in conservation and tourism as we explore the role the industry can play in improving conservation outcomes and what success might look like in the Sri Lankan context. The Loris Conservation Project at Jetwing Vil Uyana is a great example of a conservation effort driven by the tourism sector, as is the mangrove conservation effort initiated by the team at Kitesurfing Lanka in Kalpitiya.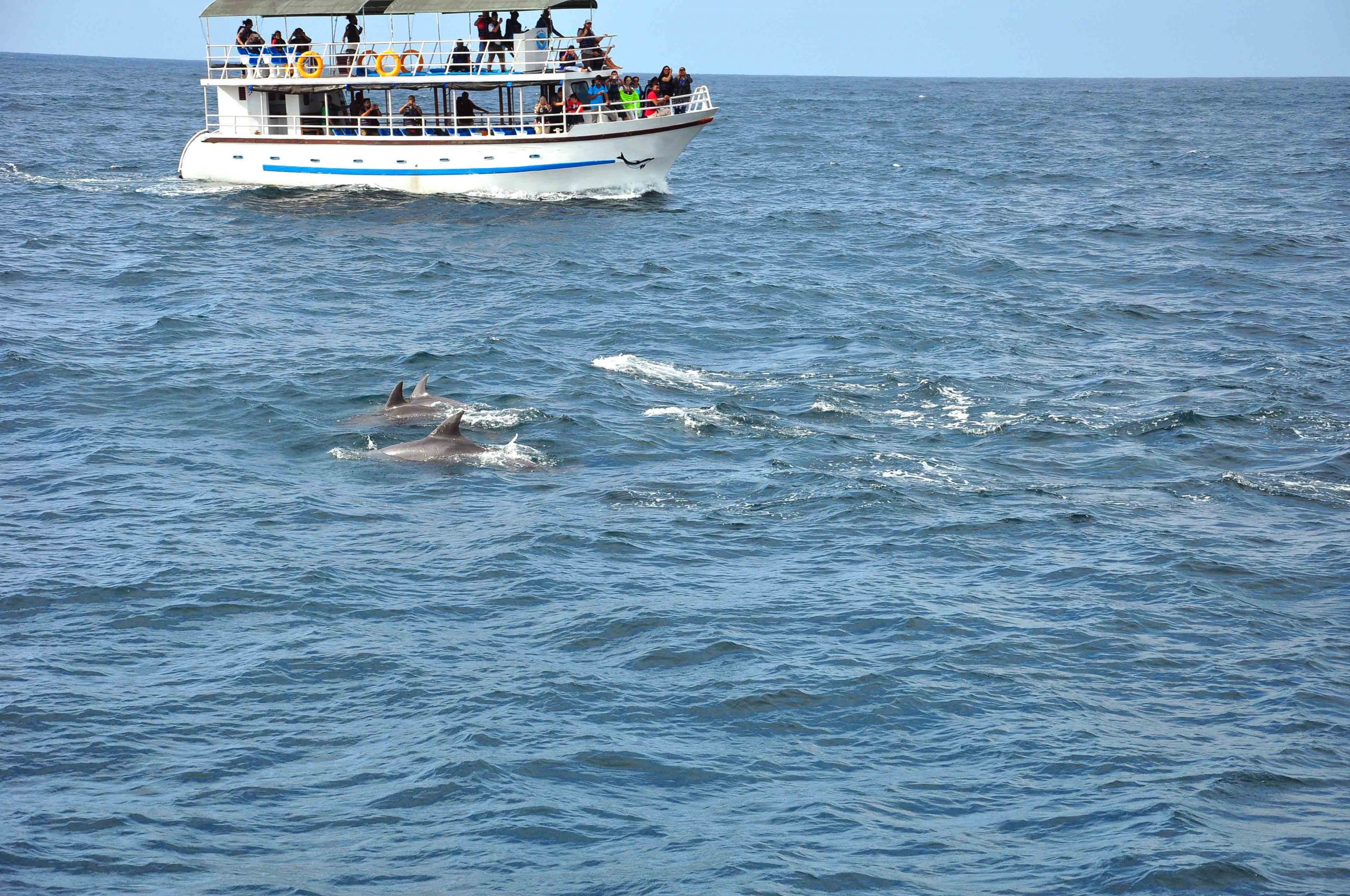 Where Does Sri Lanka Stand?
Sri Lanka is blessed with phenomenal natural assets to make it the leading destination for biodiversity-based tourism in the Asian region — from accessible celebrity species such as elephants, leopards, and blue whales, to a plethora of ecosystems (rainforests and cloud forests, wetlands and floodplains, monsoon forests and dry shrublands and coastal ecosystems) that each offer unique ways and opportunities to experience the biodiversity that resides therein. The island is teeming with opportunity, from spectacles such as the "Feeding Flocks of Sinharaja Rainforest" to "The Gathering of Minneriya", which unfortunately is currently under threat.
But are the conservation efforts of the tourism industry — the largest industry that benefits most financially from the existence and sustainability of these natural assets — adequate to "put back" resources into protection and regenerating biodiversity proportionately to its earnings off them? Does the industry ensure the protection of these resources with as much fervour that it markets and promotes them?
Sumith answers with an emphatic 'no'. "What we are really doing is going in the direction of exploiting our natural resources for short term monetary gain. If we continue in this line, even the tourism industry will be in trouble because our natural resources will not be unique enough for people to want to visit."
Manori Gunawardena is of the opinion that the manner in which we brand and market our nature tourism offering is far from ideal. She points out that much of our communication is only focused on the megafauna, "Everybody talks about the leopards, elephants and whale watching. And while these are what we have been traditionally selling as the 'wildlife tourism experience', it in no way reflects the true richness of our biodiversity offering. The tourism offering is largely confined to a few select parks. So, the interest that the industry may have in terms of protection and conservation are also limited to those areas."
"It pains me to say that many of the tourism operators I interact with are satisfied as long as there are enough photogenic leopards to show people in the hot spots, but in no way does that reflect on the leopard conservation in the country. The bottom line is that if we don't manage all our lands, spaces and species well, we will eventually have nothing to show the tourists, even in the hot spots," she adds.
The conservationists we spoke to are vehement that stewardship and long-term commitment from the tourism industry towards biodiversity conservation is critically important.
"In my experience, many private sector entities are involved in one-off initiatives – making a donation towards a project, putting up a branded signboard, printing some leaflets and walking away. That does not have any meaningful long-term impact. If the sector is getting involved, they need to look at a structured framework, develop a management plan and ensure that it can be sustained over a long period of time. There is definitely a lot of good intention, but much of it is very short-term," says Nishan.
The conservation community doesn't see a proportionate balance between how much economic value nature assets generate, and adequate advocacy for better conservation policy, resources to 'put back' into conservation efforts, and inclusion of conservation as part of the nature-tourism business model. There is undoubtedly much more the local tourism industry can and should do to preserve and protect the island's valued natural assets, and we believe that a united effort in terms of responsibility and action can make a real difference.
01. On Nature-Based Tourism – Gunnthora Olafsdottir 
02. Walk on the Wild Side: Estimating the Global Magnitude of Visits to Protected Areas
03. Walk on the Wild Side: Estimating the Global Magnitude of Visits to Protected Areas
04. Includes vehicle and boat income as well – Source: SLTDA

05. International Tourism Growth Continues to Outpace the Global Economy – UNWTO