Tourism and Conservation: Building Profitable Tourism Businesses that Benefit the People and Planet
Tourism and biodiversity are very closely connected, as many tourism activities directly depend on the existence of healthy ecosystems. National parks, keystone species, and unique ecosystems have become vital tourist attractions. Supported by a growing interest in low impact, experiential and environmentally conscious travel, the conservation of natural habitats and its biodiversity are in the best interest of the tourism industry. Many competing destinations have recognised this and are taking active steps (especially at a policy level) to protect their natural assets.
It's true that Sri Lanka's natural assets give it an edge in the global tourism marketplace, but if we are to remain competitive, what are the conservation outcomes that need to be achieved and what is the role of the private sector in that journey?
Since its inception, the Tourism Alliance has recognised and committed to the 'rooted philosophy' embodied in the development of Sri Lanka's plan to develop tourism that drives benefits to the people of Sri Lanka. A cornerstone of this philosophy is conservation of Sri Lanka's natural heritage. In this series of articles, the Alliance explores the critical role conservation plays in shaping a valuable tourism product.
Our first discussion on this subject was with Chaminda Jayasekara, a passionate environmentalist and hotelier, who is the driving force behind one of Sri Lanka's great examples of tourism and conservation working in tandem with each other – The Loris Conservation Project at Jetwing Vil Uyana. Over the last decade, this project has made significant conservation impact to protect the Grey Slender Loris, a species endemic to India and Sri Lanka. The primate is an elusive, nocturnal animal that can be viewed at close quarters at the property due to its pioneering conservation efforts. Chaminda joined Jetwing Vil Uyana in 2008, filling the positions of Naturalist and Environmentalist, prior to being promoted to Assistant Manager in 2017. He has a Travel and Tourism Management degree from the Rajarata University, and a Post-Graduate Diploma in Environment and Regional Development from the University of Colombo. Chaminda has been passionate about the natural world from an early age, and is delighted that his hobby has now become an integral part of his work.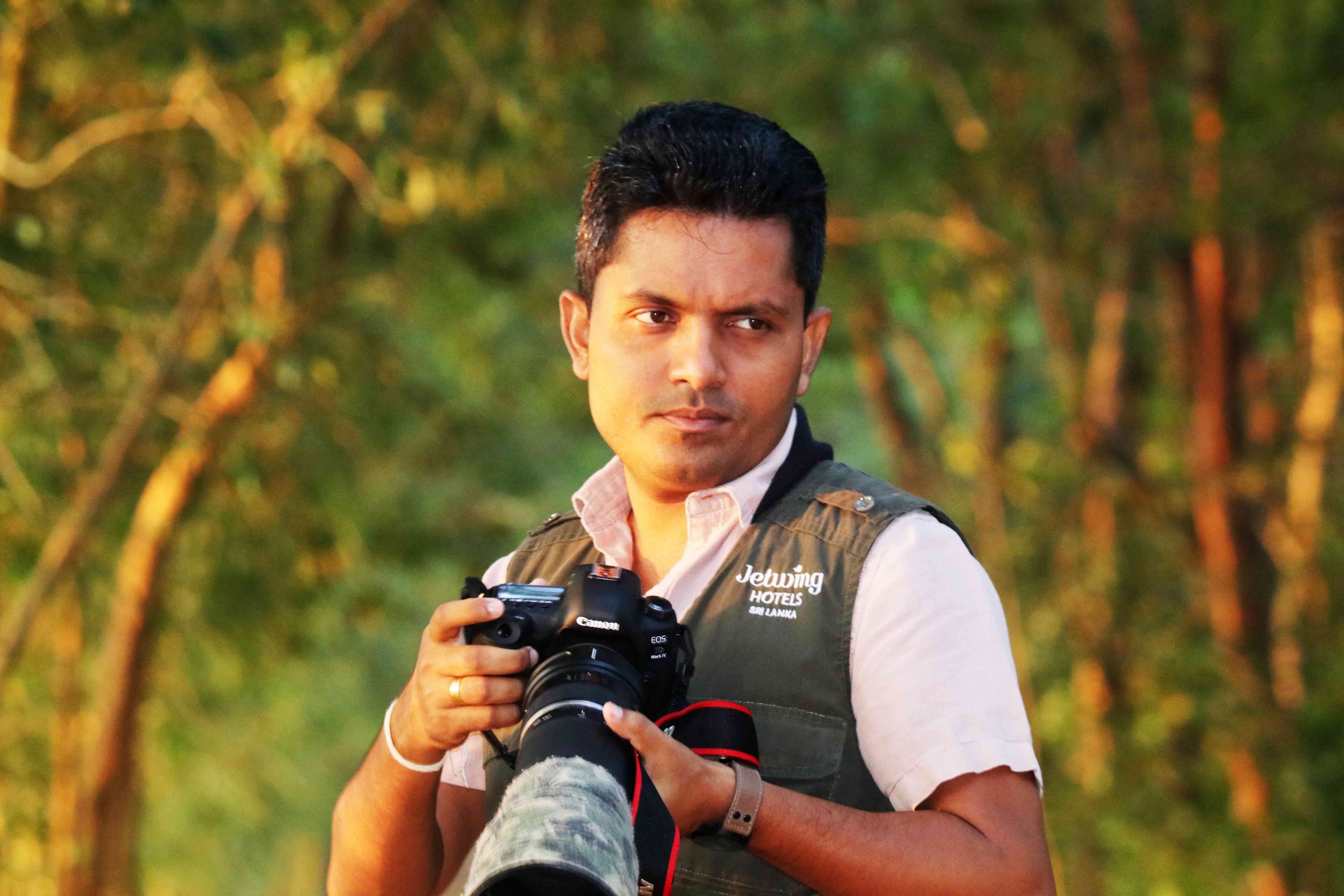 As part of his work, Chaminda has researched and written the following – Dry Zone Slender Loris (2014 & 2018), Wildlife in and Around Jetwing Vil Uyana (2017) and The Fishing Cat (2020). He has worked with NatGeo (2014) and the BBC (2019) on documentaries featuring the Slender Loris. Chaminda has also won an award for his photography of the Eurasian otter from the International Otter Survival Fund, in addition to winning an award for an otter conservation community project.
Below is an excerpt from our discussion with Chaminda.
Q: How did the Loris Conservation Project begin at Jetwing Vil Uyana?
A: Jetwing Vil Uyana was opened in 2006, and the company had made plans to expand the property with more accommodation. In 2010, while serving as the resident Naturalist at the hotel, I happened to spot the Grey Slender Loris on the property. As I investigated further, I realised that the environment around our resort, and specifically the area which we had marked for expansion, provided an ideal habitat for these small primates. I approached our Chairman, Mr. Hiran Cooray, told him about what I had discovered, and explained to him why I thought it was important to protect the habitat of the Loris. Understanding the situation, our Chairman and top management decided to abandon the expansion project and to instead declare an area of approximately four acres a dedicated wildlife conservation site. Not an easy decision for a business to make, but an important one from a conservation standpoint.
We started the Loris Conservation Fund in 2014 to help our efforts of awareness building, research and other conservation activities. We currently conduct a night walk through the Loris habitat for our guests, and a third of the fee charged for this activity is directed to the conservation fund.
The fund has helped us to build an information centre on the property to help create awareness and share information with guests, students and other visitors, to publish books on the Loris in Sinhala and English languages, to conduct educational programs for schools, to set camera traps for research purposes, and to also help build a community centre and library in the village temple.
Today, the hotel property is akin to a mini nature reserve. It has become a sanctuary for wildlife in the area. The land area that we occupy was designed and purpose built as a wetland, with over a thousand trees planted by the company, in addition to the creation of two small man-made lakes. The fact that we have no concrete boundary walls or electric fencing means that the animals can move around the property freely.
The entire 28 acre land area of Jetwing Vil Uyana has become a great habitat for many animals, including Fishing Cats, Jungle Cats, Eurasian Otters and Crocodiles. Sigiriya is a dry zone area, but even during the dry period, our habitat has water thanks to the man-made lakes, making it a haven for animals.
Over the past ten years, we have been able to identify an increase in the Loris population in our property. We have recorded sightings of 21 Loris babies, including five sets of twins. This is definitely something to be excited about.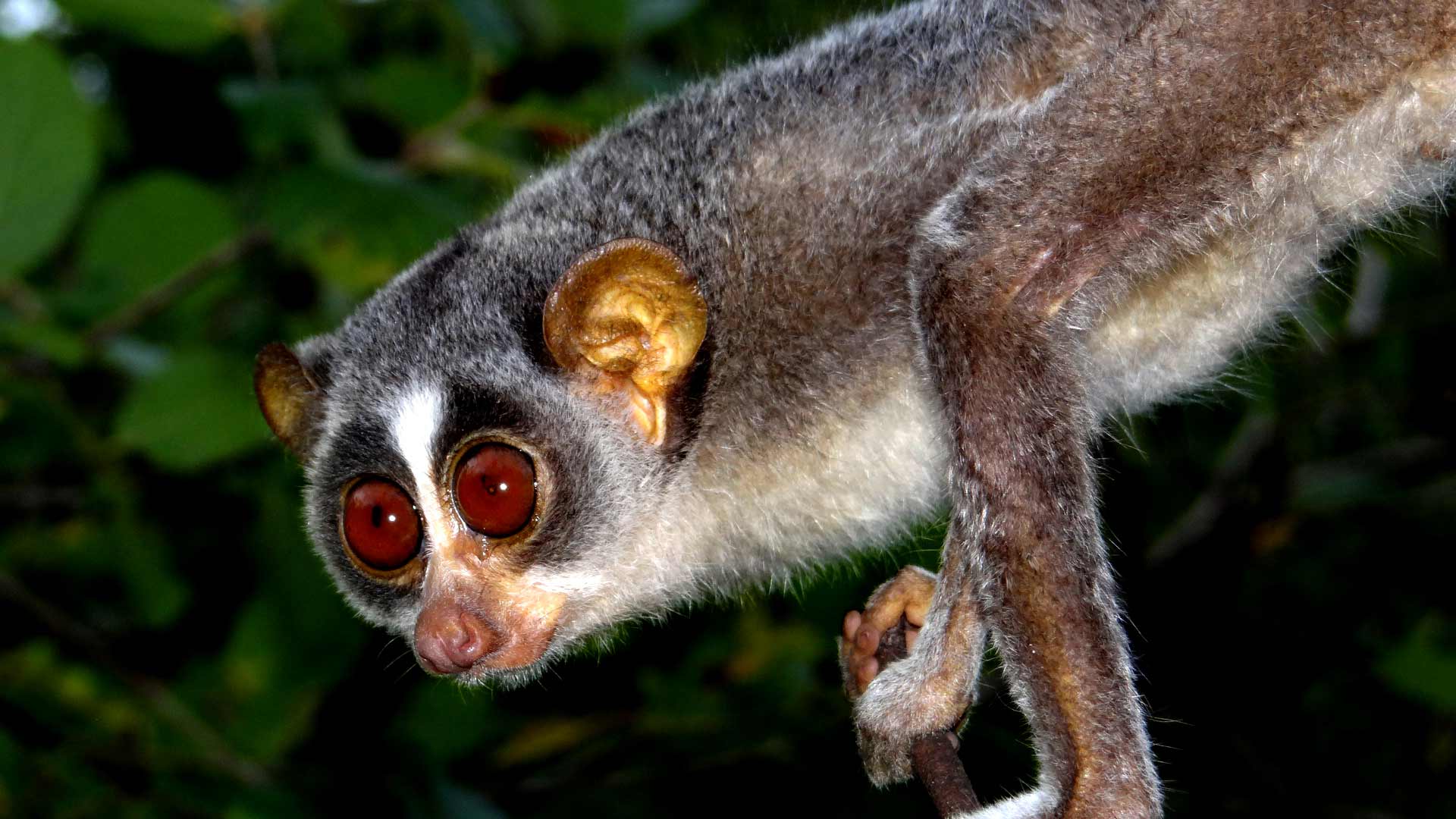 Image Credit: Chaminda Jayasekara
Q: There is a growing discussion on how tourism and conservation go hand in hand. What are your thoughts on this?
A: There are three factors that we need to pay attention to while running any business – people, planet and profit. As important as it is for a business to turn a profit to be successful, it also needs to create opportunities and benefits for communities and the natural environment. When we make an active decision to make a positive impact on the planet, we immediately venture into the realm of conservation.
From my experience at Jetwing Vil Uyana, I have realised that when we confer a financial value to natural assets, there is a greater interest to protect and conserve these assets. For example, about 10 years ago, there was a significant human-elephant conflict in the Sigiriya and Habarana areas. While many of these issues are still in existence, we also see an attitudinal change in the people. Many people in the community run guest houses and home stays for tourists. So, now they see a value in having elephants in the vicinity, as it is an attraction for guests. The community now sees a positive angle to protect the elephant population in the area because there is a direct monetary value in having the elephants there. When communities and businesses can earn money from eco-tourism, they see the value in acts of conservation. The financial value of these natural assets works as an incentive for communities to protect and conserve the assets to prolong their longevity. I think that this is a great example of how tourism and conservation can complement and support each other.
Looking at it from a different perspective, the conservation efforts at Jetwing Vil Uyana have helped us create a product offering that is attractive to guests. With our property and its surroundings becoming a great natural habitat for wildlife, we are able to offer Night Walks and Night Safaris, both of which are unique experiences. Some guests opt to extend their stay at our property so that they can enjoy and immerse themselves in these experiences. Needless to say, this is a great way to increase guest yield and improve business performance.
Our Loris Conservation Project too has made a significant impact, with many guests returning frequently to see how these endearing primates are faring in the wild, and even making contributions to the fund to help conservation efforts. Furthermore, we even find guests staying at other properties booking the Night Walk and Night Safari experiences at our resort, wanting to experience something different.
In my opinion, tourism and conservation definitely do go hand in hand, and I believe that Jetwing Vil Uyana is testament to that fact.
Image Credit: Chaminda Jayasekara
Q: From a hospitality perspective, how important is it for hotels to help conserve ecosystems and biodiversity in and around their properties?
A: When you run a hotel business, your primary focus is on accommodation and food and beverage, but if you have a rich biodiversity in the property and surrounding areas, you have another opportunity to attract guests. We have guests who keep returning to Vil Uyana because of the natural experience it offers. Some guests book their Night Walks and Night Safaris even before they arrive at the hotel, they are that eager to relive the experience they had before. We also have many non-guests joining our nature-based activities, and when they join these experiences, they also patronise our food and beverage outlets, making a direct impact to revenue.
When you can offer guests more experiences such as these, which are unique to your location and its ecosystems, you will find that they want to spend more time at your property. They recognise that you are offering them an experience that they can't get elsewhere, and a one-night stay can easily turn into multiple nights. This helps the hotel in terms of revenue, but also helps our conservation efforts.
I find that when guests become more invested in your programs and conservation efforts, they build a relationship with you, initiating repeat visits. This is the measure of success – when guests continue to return. And it makes good business sense to have a conservation mindset, especially if your property is located in an area that lends itself to creating engaging experiences.
Having said that, it is also very important to have the support and buy-in of the management for conservation efforts to be truly successful. When I initially approached Mr. Cooray, he listened to my rationale on why we needed to conserve the Loris habitat and didn't hesitate to change the company's business expansion plans. This was one of the main reasons why this project has been successful – the buy-in and commitment of the top management was a key factor to make it work. Those of us who are passionate about nature and conservation can't do it on our own, we need like-minded, committed people to support the work. And I am grateful that the organisation I work for has a great attitude and perspective on the importance of supporting conservation efforts.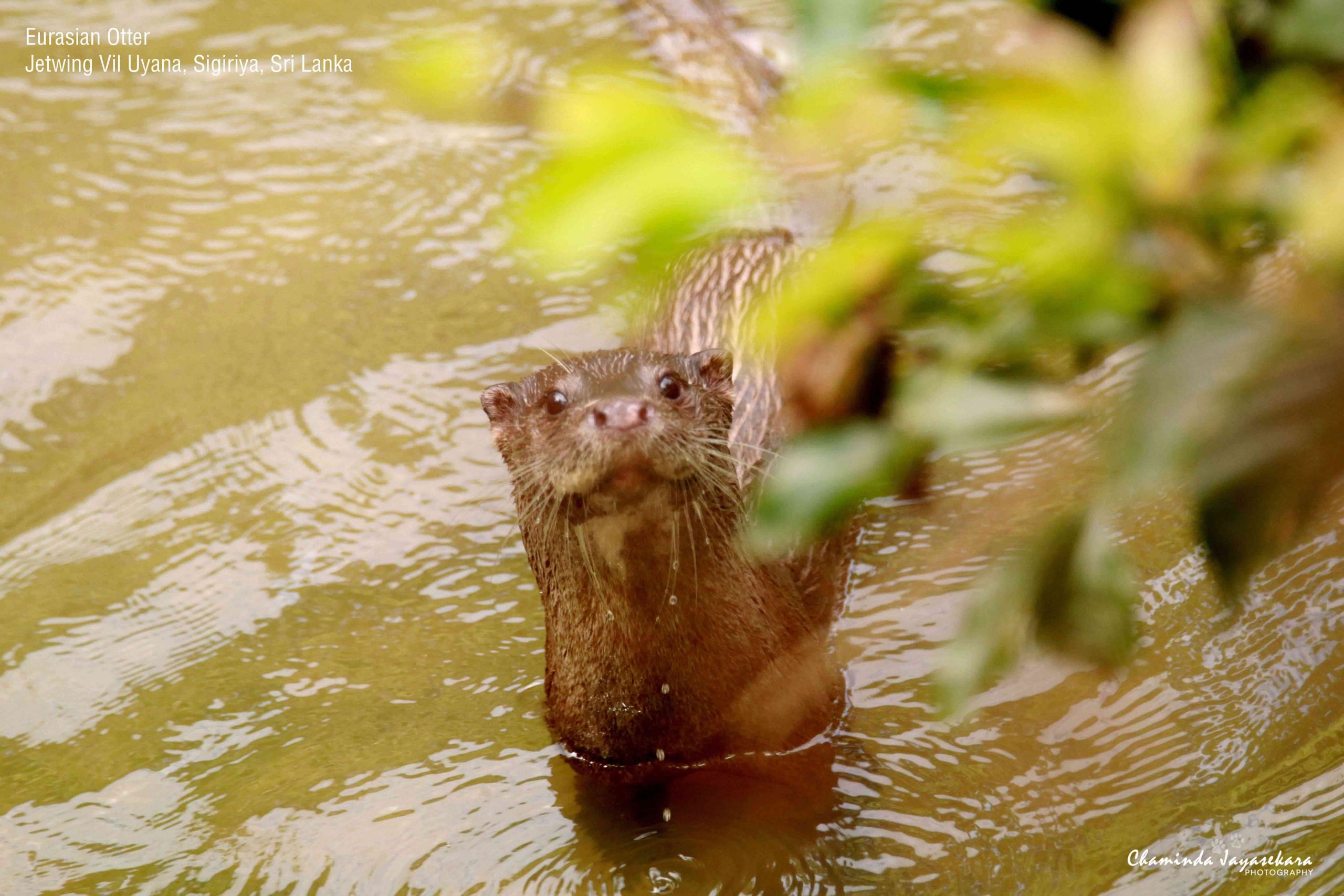 Image Credit: Chaminda Jayasekara
Q: What else are you interested in focussing on in the future?
A: Something I feel strongly about is linking nature and cultural activities and creating new and interesting experiences for visitors. Currently, as a country, we promote Sigiriya, Polonnaruwa and Anuradhapura only based on their archaeological value. But I believe there is a great opportunity to expand this to include nature and wildlife as well. Eco-tourism is made up of both natural and cultural experiences. And Sri Lanka has this readily available in the cultural triangle, which, as we know, is rich in both heritage as well as natural assets. So, it is definitely the region that has the strongest potential to deliver a more complex and unique product which will elevate the tourism experience.
For example, a large majority of visitors to Sri Lanka have Sigiriya as a stop on their itinerary. But the focus is entirely on the historic, archaeological experience. Sigiriya is a wonderful birding area, and this is something that is hardly promoted as an offering for travellers. If we want guests to return to destinations, we need to look at different experiences those destinations can offer, and build the necessary infrastructure around them. We need support from the Central Cultural Fund (CCF) and the government to create trails around Sigiriya for bird watching. Additionally, we need the support of tour operators to sell these experiences to guests. Some older or physically challenged guests may not be able to climb Sigiriya, but they can still experience the beauty of its surroundings in a different manner if we had a bird watching experience to offer them.
The same can be said of Polonnaruwa. The primate population that lives among the ruins have gained popularity, thanks to Disneynature's Monkey Kingdom documentary. There is so much we can do from a tourism attraction perspective, if we combine the historic and archaeological experience with nature.
I believe that there are many great opportunities and much scope for developing experiences that are nature and wildlife based that can be interesting and exciting experiential engagements for travellers. The added benefit is that when these experiences become popular and sought after by travellers, there is an almost immediate interest in protecting and conserving these assets.