Meet the Tourism Alliance Top 20 Sustainability Champions
The Tourism Alliance under the Love Sri Lanka Sustainability Program has identified 20 individuals/ organizations that are passionate about making sustainability practices a deep and authentic thread in their plans for the future of Sri Lanka Tourism.
The 20 Champions selected from the applications received and evaluation process conducted in collaboration with SALT Lofoten, Norway for the year 2022/2023 are:
Wind resort Kalpitiya
Hulimiroo (Pvt) Ltd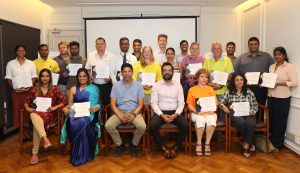 Here's what three of our Champions had to say about how the program has impacted their future plans.
Handun Villas
"It has made us confident players in the Boutique Villa & Restaurant space as a progressive brand. We value this recognition via The Sri Lankan Tourism Alliance, which always promotes & supports the SME sector in Sri Lanka".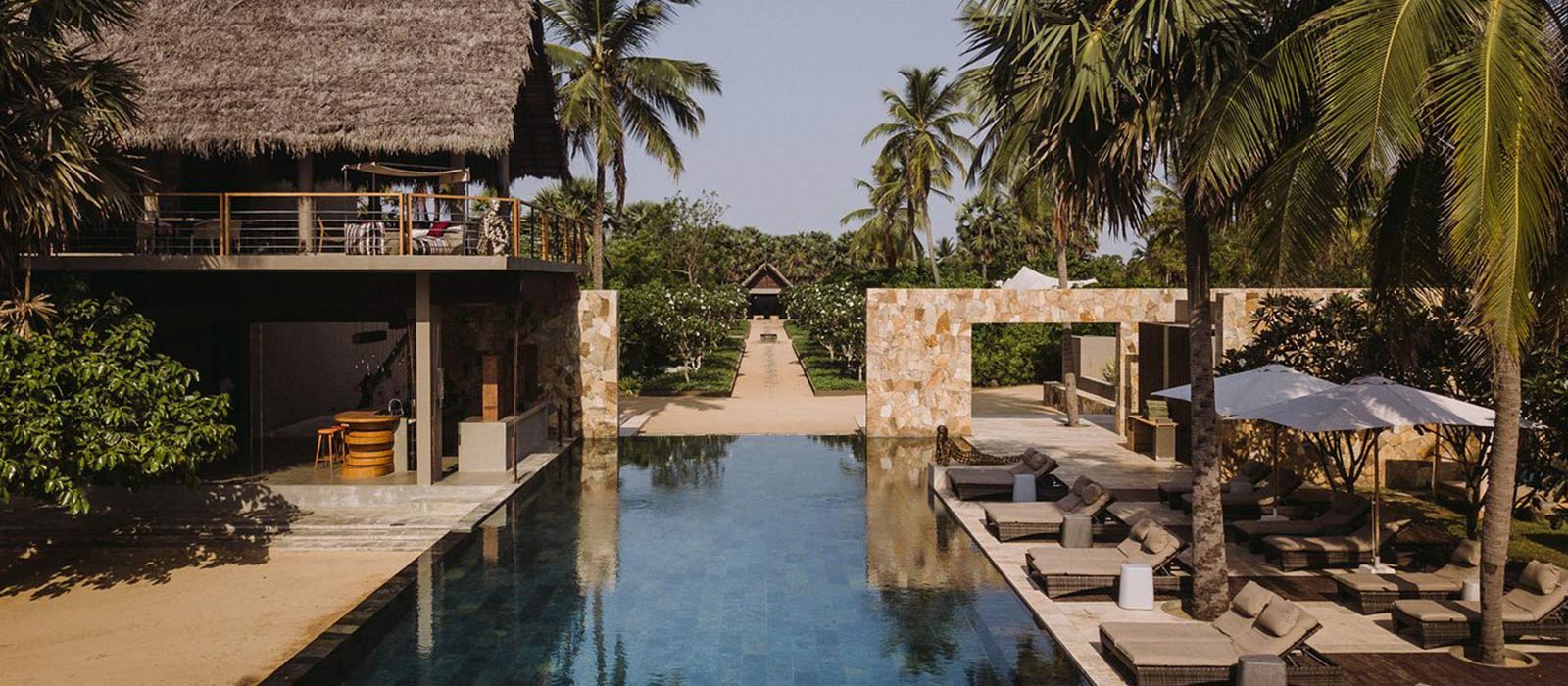 Karpaha Sands
" Community Development- The East Coast, predominantly a Tamil area, suffered from a decades-long civil war which kept it isolated and constrained its development, education system, and livelihood for many years. At Karpaha Sands, we are proud to contribute to the transformation of the East Coast by actively employing and training people from nearby villages, often from scratch, giving them the opportunity to find stable employment and train as professional hotel personnel despite their lack of formal education. A large part of our team has been with us even before the hotel opened and continues to grow with us. Karpaha Sands is the main employer for the nearby Kiran village and provides livelihood for many families in the village. We source a fair share of our produce from small communities and support them by doing so. This includes fresh fish from local fishermen, who bring in their catch right on the beach in front of the resort, which we offer in some regular dishes or daily specials. We buy (and sell) woven baskets, sun hats, and other handmade woven items made from natural materials from women living in nearby villages hence helping perpetuate their weaving skills. We purchase handmade natural soaps and candles from small local not-for-profit cooperatives who support marginalized communities.
We regularly sponsor beach clean-ups and support sports teams, community celebrations or the renovation of religious monuments in the vicinity from time to time. Supporting Emerging Artists- Finally and importantly as art is also at the core of Karpaha Sands, we support the development of Sri Lanka's art scene, showcasing a number of emerging Sri Lankan (and foreign) artists at our resort and helping them sell their amazing artwork. Our next project would be to start using Solar Power Grids at the property so that we run the property 100% on an sustainable approach"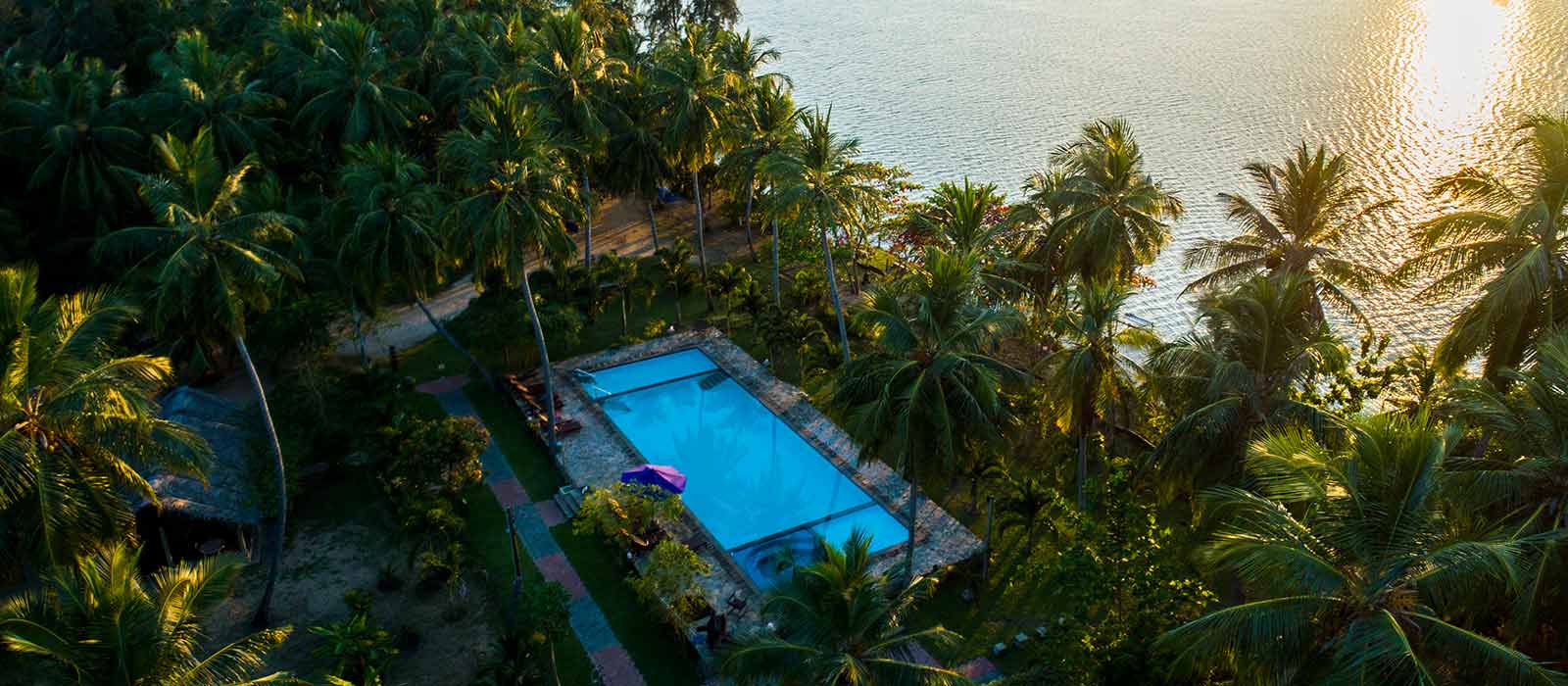 Riviera Resort
" Ecotourism is on the rise. We have experienced this first-hand. Guests are more relaxed and want to get involved in activities that have minimal effect on the planet. Ecotourism also contributes to the local economy. All our staffs are from the surrounding villages. This is evident by listing us as one of the members in the global community Good market global website (https://www.goodmarket.global/rivieraresort). In the future, we are looking forward to implementing more eco-friendly projects.
Anaerobic sewage system
This will give us an additional supply of biogas which will be incorporated into our existing biogas plant which is used in our kitchen. We hope that we will be able to add a second biogas burner to our existing one.
Plastic waste
By discontinuing bottled water, we estimate there will be 80% decrease in the plastic we currently give to the municipal council.
Bin collection
By segregating waste at source, we will be able to manage waste collection more effectively. By reorganizing our waste processing area, we will be more efficient in our processing and will showcase our effort and eco-friendly practices to our guests"