Resilience Action Plan
The Alliance's Resilience Action Plan was developed in August 2019 with the overall goal of uniting the tourism private sector in Sri Lanka towards a more successful and sustainable way forward. Industry leaders and stakeholders across the country came together and detailed 6 projects and 17 actions that were identified as priority actions for the private sector. The short and concise document provides a blueprint for how the Alliance will build back the industry, stronger than before.
The 6 Key Projects & 17 Actions of the Resilience Action Plan

Project One – Love Sri Lanka One Voice
The Alliance is focused on increasing timely, relevant and consistent messaging to the industry to aid greater collaboration and performance.
Action 1 – Industry communication platforms, including newsletters, meetings and industry website
Action 2 – Sri Lanka Tourism Alliance Crisis Response Plan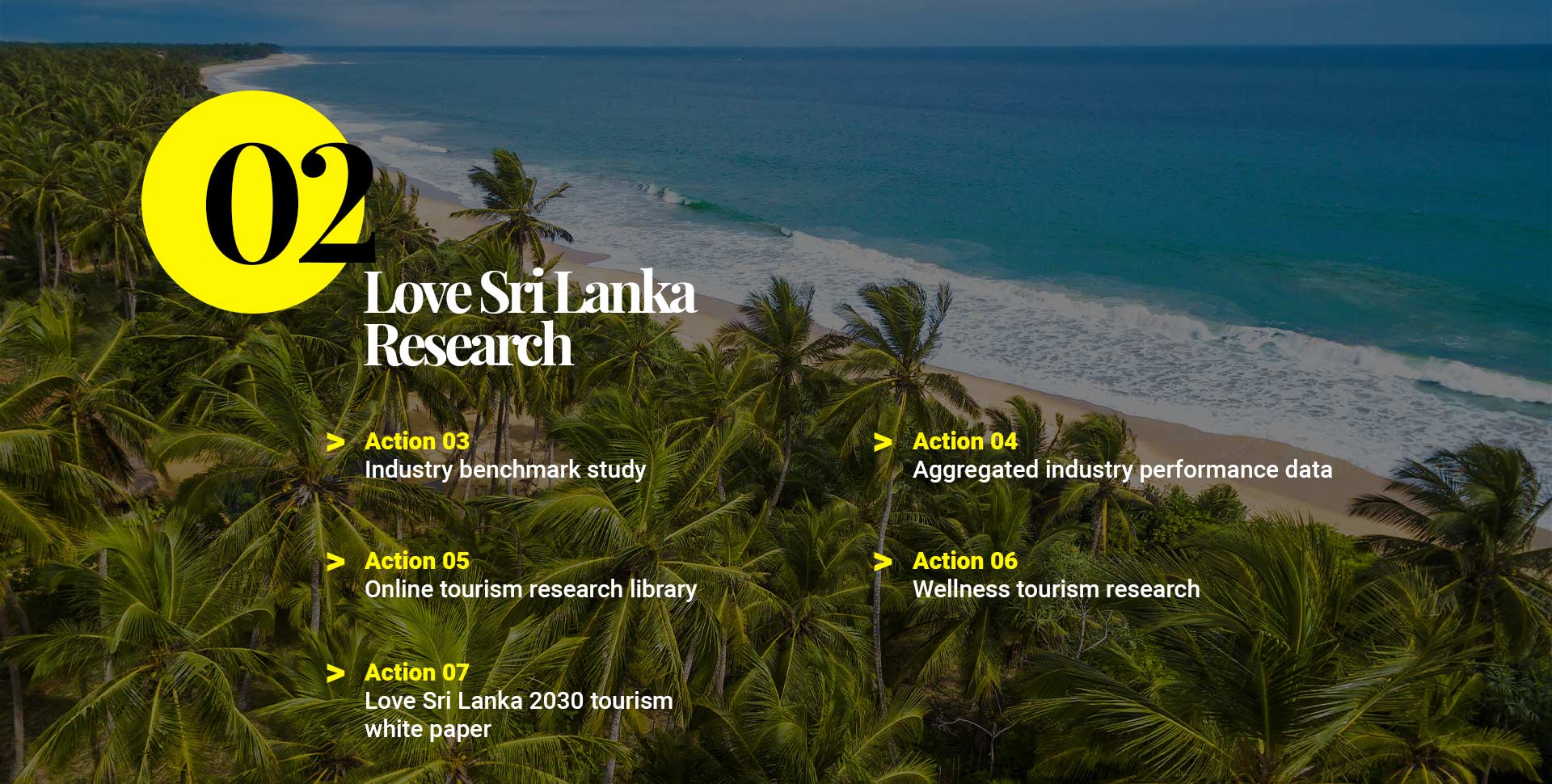 Project Two – Love Sri Lanka Research
A key priority for the Alliance is the provision of better insights, data and analytics for industry-wide planning, decision-making and performance tracking.
Action 3 – Industry benchmark online survey
Action 4 – Aggregated industry performance data via an anonymous monthly online survey
Action 5 – Online tourism research library
Action 6 – Wellness tourism research
Action 7 – Love Sri Lanka 2030 tourism white paper

Project Three – Love Sri Lanka Signature Experiences
To support the effective marketing of Sri Lanka globally, the Sri Lanka Tourism Alliance will focus on two key pillars – content creation and partnerships.
Action 8 –  Love Sri Lanka experiences content creation for visitors
Action 9 – Love Sri Lanka marketing and influencer partnerships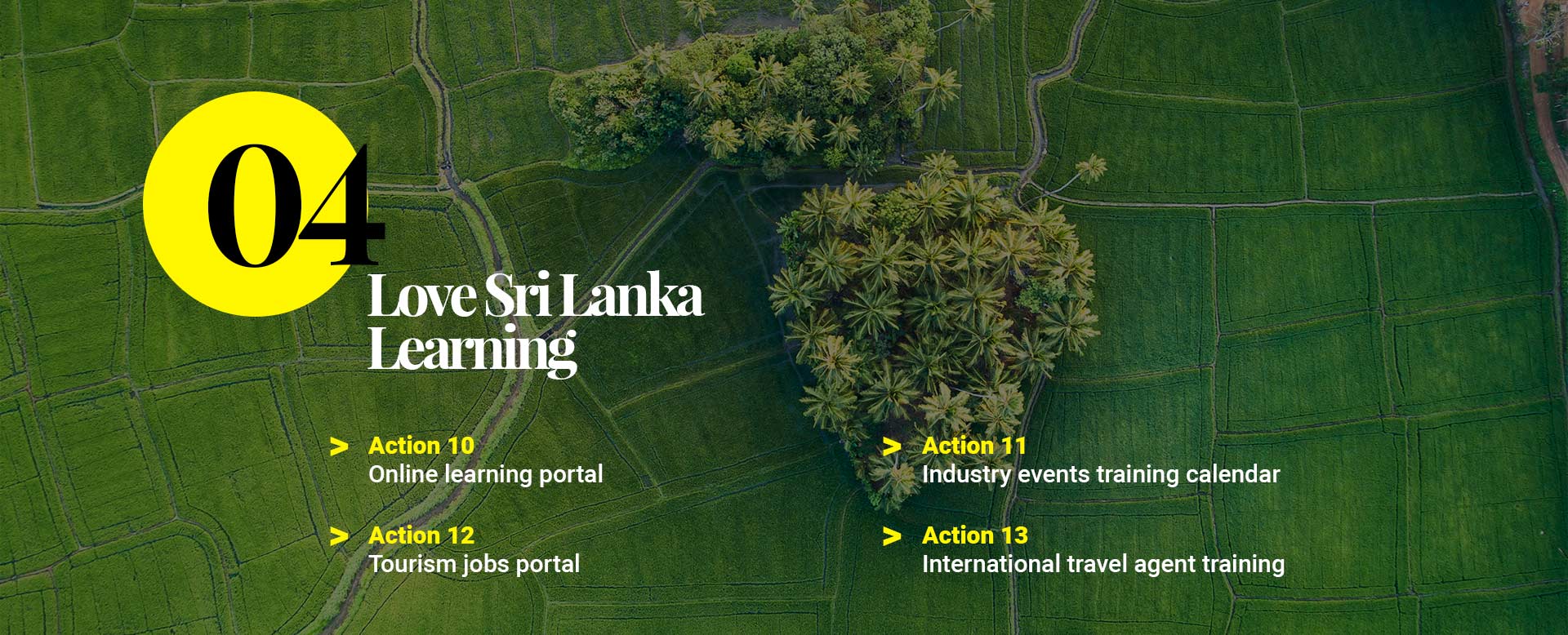 Project Four – Love Sri Lanka Learning
The Alliance is dedicated to supporting all tourism businesses to build the knowledge and experience required to deliver quality visitor experiences throughout Sri Lanka and succeed in the current tourism environment.
Action 10 – Online learning portal
Action 11 – Industry events training calendar
Action 12 – Tourism jobs online portal
Action 13 – International travel agent training online tools

Project Five – Love Sri Lanka Sustainability
The Alliance will support operators to lift industry sustainability practices and will provide event platforms to foster new product development and business opportunities.
Action 14 – Ten sustainable tourism industry priorities
Action 15 – Love Sri Lanka transformational industry events

Project Six – Love Sri Lanka Collaboration
To achieve the greatest impact for Sri Lanka's tourism sector, close engagement with all stakeholders continues to be critical.
Action 16 – Stakeholder collaboration including government and existing tourism associations
Action 17 – International diplomacy to build confidence in our key tourism markets