Leopards of Yala Website - A sustainable online tool for a better wildlife experience
Sri Lanka Tourism Alliance partnered with Good Life X to initiate a program to offer 'Grants for Tourism Resilience' for small and Medium Tourism Enterprises to support them through the pandemic and adapt to the new normal. The winners of the grants were picked for their ingenuity, innovation and focus on sustainability.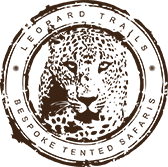 Leopard Trails, one of the 2021 Grant winners is a leading luxury safari operator in Sri Lanka providing a holistic, intimate safari experience in luxury tented camps, bordering the National Parks of Yala and Wilpattu in Sri Lanka. Radeesh Sellamuttu along with some of his closest friends, created Leopard Trails over a decade ago, in response to the urgent need for quality interpretive safari guiding in Sri Lanka.
Fueled by their deep love for the natural world and passion to travel to wild places in Sri Lanka and around the world, their goal was to develop a sustainable Sri Lankan safari business that would offer an impactful customer experience.
The Grant for Tourism Resilience allowed Leopard Trails to partially fund the leopard identification website which they had been planning for some time. The website, which is now live, is constantly updated by the team led by Radeesh. You can visit it at http://www.leopardtrails.com/leopardsofyala
Over the last 10 years, the staff of Leopard Trails had been documenting leopard sightings from thousands of game drives in Yala and Wilpattu National Parks, identifying individual leopards with a quick technique and naming and photographing them in order to understand population size, along with family trees and home ranges. The team recognised that making this information available to the public would add to the wildlife experience at Yala, whilst highlighting the importance of responsible safari practice and ethical wildlife photography.
Radeesh points out that any safari experience can be improved through better storytelling to enrich the customer experience "For example, an ethical leopard sighting (even a glimpse), along with a narrative on the leopard, and other information is well-received and better respected by guests than an unruly jeep driver speeding around a park for sightings, unable to educate or connect with their guests".
The
Leopards of Yala
website houses data from over 130 local wildlife photographers and includes the information and photographers of over 70 individual leopards, allowing all wildlife tourism stakeholders to learn from the information and use it to enhance their product offering.
The website uses scientific methods to identify each leopard and outlines the methodology used, while explaining the importance of following a meaningful method of leopard identification. This important data is an essential tool to gain a better understanding of Sri Lanka's leopards, their population size, demographics and behaviors, which Leopard Trails hopes will be beneficial for appropriate management and conservation of the species.
The team at Leopard Trails hopes that through the website, they can better educate the public, other tour operators and key wildlife stakeholders on the urgent need to protect and conserve Sri Lanka's precious natural resources like the leopards, for future generations and for the future of Sri Lanka's wildlife tourism industry.
Leopard Trails firmly believes that sustainability should be one of the key focuses of any business and at the forefront of their sustainability model is their evolving 'guide training course' that the company continues to develop inhouse, with some assistance from trainers and schools in Africa. The course helps to fill internal positions and to increase the pool of professional safari guides in Sri Lanka. Emphasizing their key operational focus areas, Radeesh had this to say "Ethical, professional guides and a guiding culture is essential to sustainable wildlife tourism in Sri Lanka especially given some of the challenges we face in our parks such as overcrowding at sightings, leopard centric game drives, breaking of rules etc. Other practices such as working with and employing from local communities and training, avoiding using single use plastics, and reducing food miles by procuring locally, and manufacturing a large part of our fixtures and fittings locally are very important to us."
Leopard Trails is one of Sri Lanka's few sustainable safari operations which thrives on an innovation based ethos – constantly improving their offering in line with global safari trends and always staying true to their commitment to sustainability. Their passion for Sri Lanka's wilderness including its many majestic creatures such as the iconic leopard, is reflected in all that they do to conserve and protect these animals for future generations. So that future generations of Sri Lankans and visitors from afar can observe these amazing species in their natural habitat for many more years to come.
Sri Lanka Tourism Alliance congratulates Leopard Trails on the "Leopards of Yala" website and wishes them the best of luck for their future plans in sustainable tourism.
Sri Lanka Tourism Alliance is committed to supporting the sustainable growth of Sri Lanka's tourism industry through efforts such as the 'Grants for Tourism Resilience', where small and micro tourism operators are supported in their efforts to build sustainable and innovative tourism products. If you are not yet a Tourism Alliance member, please consider joining – membership is currently free!