Transformational Travel Experiences – The Next Step for Tourism SMEs?
The Sri Lanka Tourism Alliance is committed to supporting the tourism SME sector with knowledge building opportunities, which it believes will result in the delivery of quality visitor experiences. As part of this commitment, the Alliance partnered with the Transformational Travel Council to offer three scholarships for the Transformational Travel Designer Program last August. All Alliance members within the SME sector were eligible to apply, and three candidates were selected to follow the program, which was valued at a total of USD 6,000.
Andrea Goonesekera from The Fabulous Getaway, Dilsiri Welikala from Kitesurfing Lanka and Chandika Jayaratne from Vayu Mannar were the three lucky recipients of the scholarship. All three recipients, and their respective businesses, recognise the importance of transformational travel, especially in a post-COVID world. They were eager to participate in the program, which is a co-created educational course and action tank for professionals who want to integrate a framework of transformational travel into their business.
Having almost completed the program, the three participants recently spoke with the Alliance about their experience and how it has impacted them on an individual as well as business level.
What is Transformational Travel?
The concept of transformational travel is possibly not one that is regularly discussed here in Sri Lanka. However, during the course of the program, all three selected participants realised that many elements of transformational travel are already practiced by the local tourism industry, so it is not something entirely new.
There are many ways to define transformational travel, the simplest being that the travel experience should transform people's lives. From a traveller's point of view, the transformation can be in the form of personal growth, a change in perspective, a broadening of world views, a renewed sense of purpose, a positive impact on their way of life.
From a destination or community point of view, the transformation can be in the form of creating new opportunities, sustainable growth, increased income, sharing of opportunities among a larger group, or conservation.
Transformational travel takes place when travellers, tour operators, hospitality partners and destinations look at travel in a new, holistic, conscious and impactful way. It is immersive, experiential, intentional, and it can change from person to person. The key is that it makes a positive impact and creates a sense of fulfilment.
The Transformational Travel Designer Program
The four-month long program was conducted online and introduced participants to the numerous theories and concepts of transformational travel, along with practical examples and experiences from professionals who have already introduced a framework of transformational travel into their businesses. The program connects participants with a wide network of professionals and experts and encourages collaboration and sharing of knowledge and insights. The end goal is to equip industry professionals with the knowledge and passion to apply transformational travel practices and design their own transformational experiences.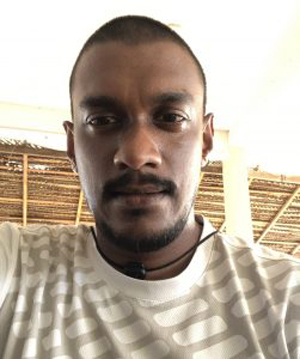 "The opportunity to connect and collaborate with so many similar, like-minded people and learn from each other was a highlight of the program for me," says Chandika. "We have been practising elements of transformational travel for a while now, but this program showed me how much more we can and should be doing to really get people involved in their travel experience. We have to encourage travellers to ask themselves why they are going somewhere, and not just where they are going. I discovered interesting ways to change the way we interact with travellers long before they even arrive at the destination, asking them the right questions to dig deeper into their intention for travel."
Speaking about his experience, Dilsiri says that the program encouraged him to look at tourism in new ways and from new angles, to build new products and to expand Kitesurfing Lanka's offering even out of Kalpitiya into other communities. "The entire experience was amazing, and I am excited to integrate a lot of the learnings into our business," he says.
Potential for Transformational Travel in Sri Lanka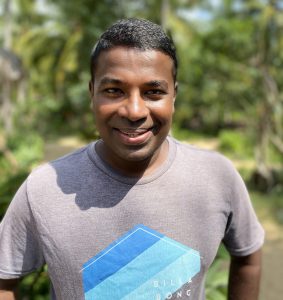 Dilsiri believes that transformational travel is very much in line with what Sri Lanka's tourism authority wants for the country – to increase the quality of visitors travelling to the island instead of just increasing the number of visitors.
Quality travellers are those who are more conscious, aware and concerned about the environment, about sustainability, about the impact of travel on themselves as well as the places they travel to. They are not just looking for a 'fun trip' or looking to tick boxes on a list of attractions. It is deeper than that, more meaningful and immersive. Dilsiri believes that travellers seeking transformational experiences are a great segment to target as Sri Lanka looks to attract more high-yield travellers.
Andrea believes that the desire for a transformational travel experience lies within all travellers, although it may not be top of mind during the process of planning a trip. She thinks that it is up to the operators/agents who plan travel itineraries to try and dig deep, ask the right questions and encourage people to think about what their travel intent is. The market for transformational travel already exists, it is in the hands of the operator to listen, pay attention to the needs and desires of the traveller, and offer the right type of tailor-made experience that can be transformative.
Designing Transformational Travel
Chandika highlights that tourism operators must have a pre-conversation with all potential travellers based on what their interests are, why they want to travel to a specific destination, what ways they expect the travel experience to impact them and how they intend or hope to impact the places they visit.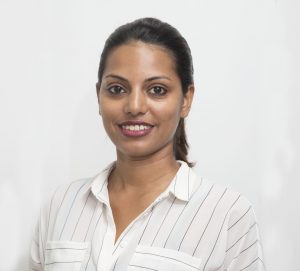 Andrea says that The Fabulous Getaway has been pushing towards transformational travel over the past few years, starting with a heavy focus on experiential travel. She says that most often tourism operators look at how they can add an experience that encompasses a transformational aspect. But the program has taught her that there is a lot more to it. The travel designer's job entails a lot more in terms of creating a transformational travel experience.
When a client comes to an agent and says that they are interested in something or that they want to do something specific on their trip, the agent goes ahead and adds an experience to their itinerary. But what the agent needs to do is stop and delve deeper into what the client really wants.
"If a client says they are interested in wildlife, we need to find out what they really want to gain out of the experience, what does being out in the wild mean to them, what is the true purpose of pursuing this adventure. Is it about seeing elephants, is it about spending time in nature, learning about animal habitats, is it about supporting wildlife conservation efforts? We need to get to the crux of the intention of the client, so that we can serve them with the right type of experience," says Andrea.
Andrea also emphasises that agents and operators need to be continuously in touch with the client, carefully listening to them, paying attention to their desire for transformation. The engagement happens from the planning phase, to the journey, to when they return home and the agent follows up makes sure that the client has received the transformational experience they were after. Andrea believes that a great deal of the responsibility for the success of the entire experience lies in the hands of the operator or agent.
"We need to spend time speaking with them to understand their needs, desires and expectations. It is not just about selling Sri Lanka for what it is well known for. Instead, it is about finding the experiences that are in line with the client's desires and expectations. We have to invest the time and make the effort to listen and learn, which will in turn help us serve our clients much better and give them that transformational experience," says Andrea.
When it comes to developing a transformational experience, Dilsiri finds that it is important to show the guest that they are a part of the story of the community. It is important to show them how their presence and how the money they spend in the country goes towards the betterment of people's lives, the betterment of communities, the environment, supporting conservation efforts. He believes that this helps build connections, and fosters a relationship with the traveller, who will be more inclined to revisit. And we definitely want to attract visitors multiple times to the destination.
Interestingly, Andrea points out that while community engagement is a key feature of a transformational travel experience, adventure travel too can be hugely transforming for a client. Pushing boundaries, moving out of your comfort zone, overcoming fear and discovering your own potential, are also transformational and can be experienced through adventure activities. "One of my client's told me that the best travel experience of her life was an outdoor adventure she had in Sri Lanka, where she pushed herself to do things she never thought she would be able to. Discovering her potential and overcoming her fears was transformational and memorable for her," says Andrea.
Opportunity for SME Operators
Transformational travel is not something that is reserved for the big players. It is very applicable to a lot of SME businesses, who are possibly more flexible and able to make impactful changes to their products and offerings much faster than larger operators.
"It's not about building something big, but what we learnt is that you as an individual can create an impactful program. There is great potential for smaller players in the industry to change their products, their approach and how they interact and engage with clients. I think it may be easier for SME's to have a more personal impact, building and nurturing relationships, which in turn encourages travellers to return," says Dilsiri.
"I think it would be great to reach out to smaller operators and entrepreneurs and show them how they can create opportunities for themselves and their communities. I hope that we can work with the Tourism Alliance to share this message more widely, so that we can make a true change in Sri Lanka's tourism landscape."

The Alliance will continue to engage with Dilsiri, Andrea and Chandika and follow their transformational travel designer journey over the next few months, so that we can share their learnings and practical experiences with our membership. Those who are interested in learning more about transformational travel can do so at www.transformational.travel