Sri Lanka's Hospitality Sector – Preparing to Reopen
When will Sri Lanka reopen for tourism? At the time of publication, the authorities have decided to reopen all restaurants and hotels registered under the SLTDA for in-house dining, as a first phase of  reopening the country for tourism.
Yes, we are eager to resume operations, but we also need to be well prepared for the new world that has been carved out by COVID-19. We are not going back to a pre COVID-19 era. Instead, we are preparing to enter a new period, where those of us in the hospitality sector need to be responsible, proactive and ready to give customers the assurance that we have done all we can to mitigate the risk of the virus.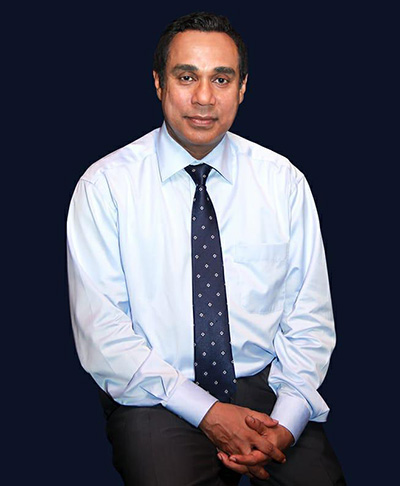 The Sri Lanka Tourism Alliance recently spoke with Sanath Ukwatte, Chairman, Mount Lavinia Hotel, President of the Hotels Association of Sri Lanka and Member of the Alliance's Tourism Advisory Group on the hospitality sector's preparations for reopening. Below is an excerpt of the interview.
Q: How important is it for Sri Lanka's hospitality sector to start preparing for the COVID-19 world?
A: The health and safety regulations implemented in the hotel sector to prevent and manage COVID-19 will decide the future of the industry. It is that important. Every customer, be they local or foreign, will want to see the preventive and control measures properties put in place, so that they can have the assurance of safety. The entire industry has to take measures to reassure customers of health and safety protocols that have been put in place to protect guests as well as team members.
The Sri Lanka Tourism Development Authority (SLTDA) has developed a well thought out set of guidelines that covers the entire journey of a guest from arrival to departure. These operational guidelines form the basis of the requirements our sector is expected to follow.
Q: What is the top priority for hotels as they prepare for this new normal?
A: One of the key measures the sector needs to implement is establishing a task force at each property to ensure all points of guest contact are covered. These contact points include, but are not limited to, transfers, check in, guest experiences, F&B, beaches and spas. The property needs to clearly map out each guest touch point and implement comprehensive protocols to mitigate risk, ensuring that they are in line with guidelines shared by health and tourism authorities. There needs to be good communication and compulsory training to ensure that every team member is aware of the requirements and protocols.
Q: What are some of the challenges the sector will face in preparing to reopen?
A: The implementation of these new guidelines and strict adherence to protocols could come at an additional cost and an increase in workload for team members. Hotel staff would need to add new duties to their daily routines in order to implement COVID-19 prevention measures. There could also be instances where properties will need more staff members to implement specific protocols. It is evident that this could well become an issue for smaller establishments that employ a limited number of workers.
However, I believe that it is imperative to understand that it is of utmost importance for all hotel sector establishments to take the steps needed to comply with the required guidelines. It is our responsibility to do so, if we are to reopen and welcome guests once more. It maybe difficult today, but in the long run it will help us revive the business. We need to bite the bullet now, in order to secure the future.
Q: Is the sector equipped to cope with the new requirements?
A: Everything we know so far about COVID-19 indicates that it is here to stay, for at least a while longer. So, it comes down to learning how to continue our operations while the virus continues to pose a risk. Health and safety are not new subjects for us in the hotel sector. We have been practising strict hygiene procedures and following health standards for many years.
It goes without saying that good hygiene practices are a priority for the hospitality industry worldwide. Most hotels in Sri Lanka are subject to frequent audits by local authorities as well as international auditors, ensuring that we adhere to all health and safety guidelines.
Health and hygiene protocols are not a new phenomenon for us, we are well accustomed to it. We already conduct regular microbiology testing of hand swabs, chopping boards, water quality and food, and we also carry out frequent medical tests for food handlers and other staff members. The bottom line is that there were many health risk preventive measures already in operation in Sri Lanka, long before COVID-19 became a global pandemic.
The COVID-19 protocols and guidelines are merely further enhancements to many of our existing protocols. Therefore, we need to view these changes in a positive light and get the buy-in of all team members to prioritize and implement them responsibly. It is only then that we can begin to steadily open our doors to local guests and eventually to foreign visitors, and responsibly tell them that we have done all we can to manage risks.