How Does a Sustainability Focus Help Tourism?
Tourism sustainability is an important pillar for the Sri Lanka Tourism Alliance and it is clearly highlighted as such in the Alliance's Resilience Action Plan. Some of the Alliance's key goals include delivering countrywide, simple sustainable changes across daily tourism operations and supporting the development of authentic sustainable tourism experiences.
What does sustainable tourism truly mean for those of us in the industry? How can we make a lasting impact on Sri Lanka's tourism sector by following sustainable practices? The Alliance recently spoke to Oliver Martin, Andrew Fairley and Dilsiri Welikala on this subject, and they shared some interesting insights and practical tips on what tour operators and tourism authorities could do to ensure that the country's tourism industry becomes more sustainable.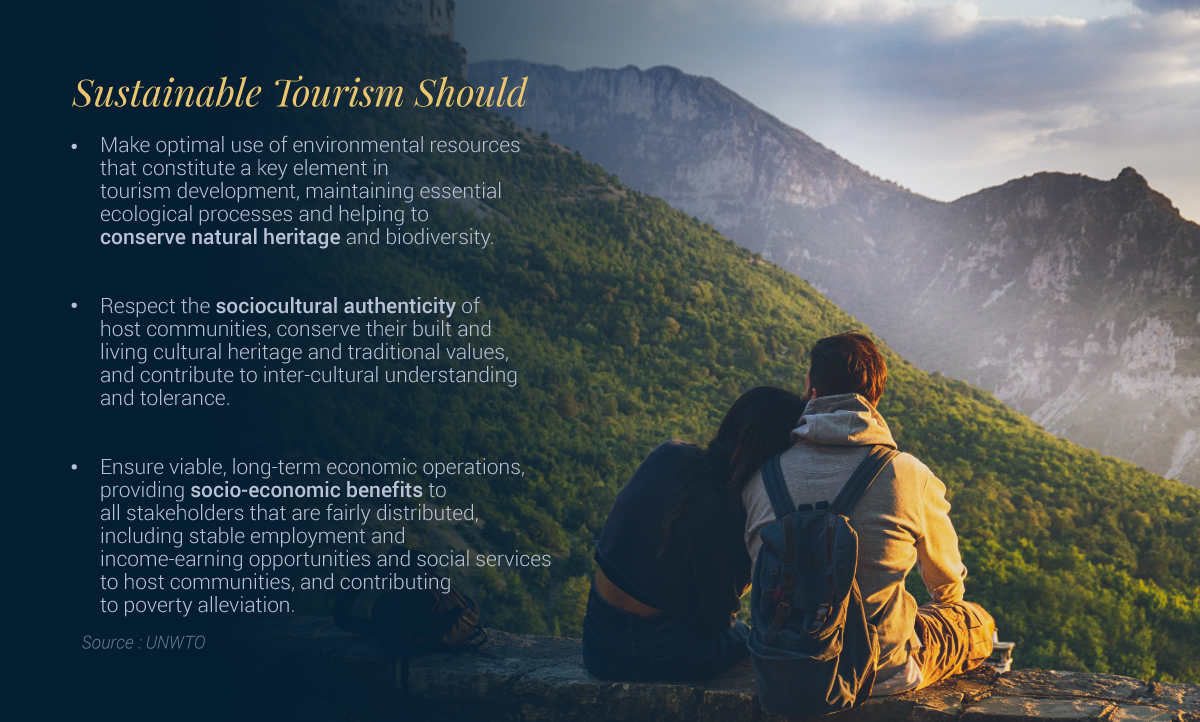 The text book definition of sustainable tourism may appear daunting and seem to ask a lot of tourism operators, most of who are struggling for survival in the current context. However, we are certain that the insights shared in the next few sections are bound to showcase the importance of prioritizing sustainability for the long-term development and success of the industry, while also shedding light on some simple and practical steps operators can take to improve their offerings, attract more customers and uplift their businesses and communities.
The Quadruple Bottom Line
Andrew Fairley, Former Deputy Chair of Tourism Australia, spoke of the importance of the principle of the Quadruple Bottomline when developing tourist destinations and creating tourism experiences. This principle requires authorities and tour operators to tick the following four boxes when developing tourism experiences and destinations.
Environmental integrity
Benefit local communities
Celebrate the heritage and culture of the place
Make financial and business sense
Environmental integrity helps ensure that natural habitats, local ecosystems, unique flora and fauna are protected, preserved and supported for generations to come. A cultural and community sustainability focus (socio-economic) requires the industry to ensure tourism practices support the survival of the location's culture and heritage, while ensuring that economic benefits of tourism are shared with the local community. The fourth point, which focusses on sustainability from a financial perspective, will indeed be appealing to any business. But the beauty of it is that the other three points, all combine to make a strong business case for sustainability as well.
Does Sustainability Really Make Good Business Sense?
Oliver Martin is a destination development specialist who has worked with over 50 tourism boards around the world. In his experience, he believes that people do not want to travel to a destination if they know that their visit is going to be detrimental to the location and its communities. At the end of the day, as human beings, we want to feel good about ourselves. Although fun and unique experiences may help us achieve that feeling, we also don't want to ruin it by knowingly participating in something that is destructive. In the same way, travellers will be more than pleased to support destinations that practice sustainability, as it helps them feel they are making a positive contribution to the environment and community.
So, tour operators need to ask themselves, what are we doing to provide consumers with the opportunity to feel good? If we can develop our destinations and tourism offerings to provide more of these opportunities, we can attract experiential and aspirational customers, who are willing to pay more and spend more time in the country.
Tourism Sustainability in Practice
Dilsiri Welikala is the co-owner of Kitesurfing Lanka (KSL), a business that began as a kitesurfing school and grew to become an experiential hub along Sri Lanka's northwestern coast. Dilsiri acknowledges that for a business, profitability is the number one priority. However, he firmly believes that a business also needs to benefit the community as much as it does the operator.
Outsourcing Services – KSL did this by outsourcing many of its services such as transport, boat services and staffing, to the local community. As the operation began to grow and more visitors began arriving, the company and the village became more interdependent. The success of the business made a direct, positive impact on the community, which meant that the community in turn supported the business in challenging times. Dilsiri believes that KSL has been able to positively transform the trajectory of the village and the community.
Targeting Customers – Dilsiri explained that as part of its sustainability practices, KSL made a deliberate decision to target only the mid-range of the tourism market. By doing so, they were able to ensure that low budget accommodation providers such as locals running home stays and small guest houses could also have a piece of the pie. In a refreshing take, Dilsiri emphasized that there is enough business to go around, so that all players can benefit from tourism.
Pricing Products – Another sustainability practice that his business follows is maintaining price. He believes that the Sri Lankan tourism industry needs to be mindful of how it prices its products and offerings. He makes an appeal to boutique hotels and larger companies to refrain from slashing prices, as it immediately kills the smaller players, who can no longer compete. As he points out, much of the time, it is the small entrepreneurs who put in the hard work to turn a location into a tourist destination. Therefore, he finds it to be more than unfair for large hospitality chains to come in and kick them out once the destination becomes successful. Furthermore, when SME operators are engaged in a price war and have to keep reducing prices to attract even a small portion of visitors, it means that they are in survival mode, with barely any profits to put back into the development of the business, or to trickle down to the community.

Conserving the Environment – Dilsiri's business pays great importance to environmental sustainability. When they realised that there was a depletion of mangroves in the area, the team embarked on a mangrove preservation project. They also began a project to upcycle beach waste and began funding wildlife research projects. These projects were initiated because of their pure passion for the subject. However, when guests saw what the team were doing, they began to show interest in these projects. Dilsiri explained how several guests wanted their families to get involved in the mangrove planting project, and returned year after year to see the fruits of their work. When guests become emotionally involved in a destination and community, they build a strong connection with the place. Once that connection is built, there is no doubt that they will return to the destination. This is one example of how operators can ensure a sustainable guest model by investing in sustainable business practices.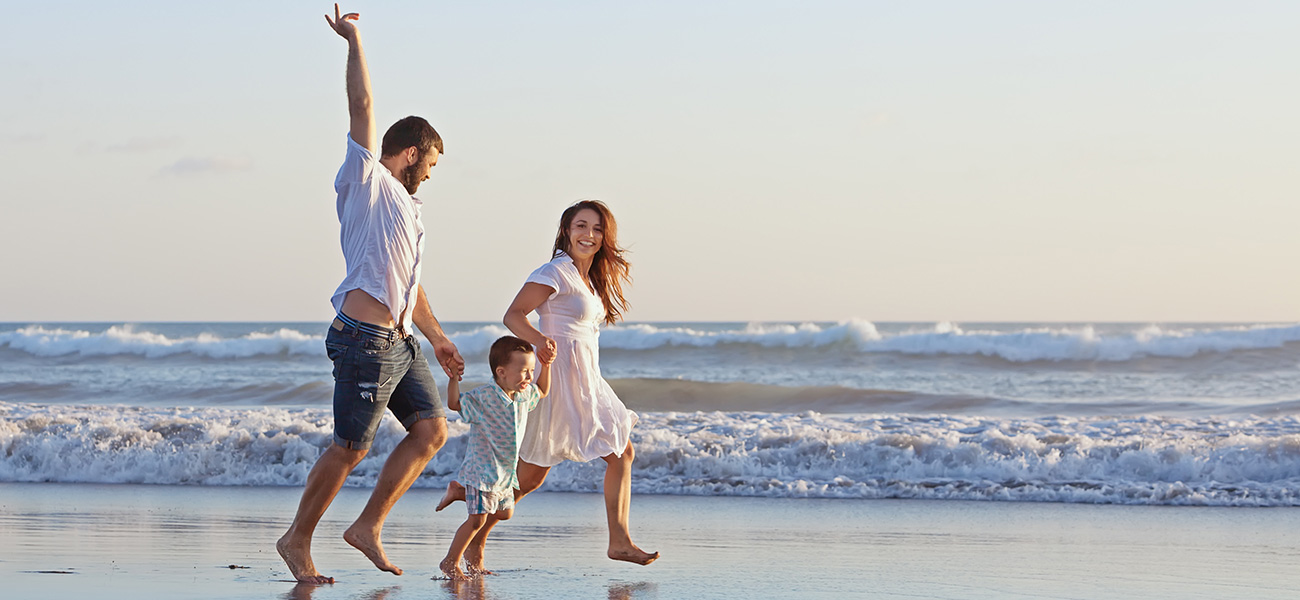 Returning Guests – Another key element in creating a sustainable guest model, which encourages visitors to return, is creating new and varied experiences that guests can look forward to. Dilsiri believes that operators need to go outside, get into their visitor's shoes and look at their surroundings through a fresh lens to find the things that will speak to travellers and add value to the experiential offering. At KSL, the business owners encourage their staff to talk to guests, find out what their passions and interests are, and develop and sell products that align with these. The entire gamut of experiences and products that KSL offers guests have been developed intending to encourage travellers to visit throughout the year. This means that the tourism income for the local community is not just seasonal. It also gives guests a reason to return year after year. When the guest model is sustainable, the benefits are shared by both the business and the community.
As we prepare and look forward to reopening the country for tourism once more, we should also look at the simple changes that can be incorporated in to our business models to make tourism in Sri Lanka truly sustainable, and help drive more benefits to local communities.