Has Sri Lanka's Domestic Travel Market Reached Its Seminal Moment?
Sri Lanka's tourism industry has relied heavily on international travel bookings, with limited effort being made to market to local travellers, especially since the end of the country's civil war in 2009. However, the current COVID-19 pandemic has pushed the industry against the ropes, with many businesses struggling to survive. The lifting of lockdown and removal of curfew in May offered a glimmer of hope for local hotel operators, who rushed to offer discounts and special packages to attract domestic travellers eager to escape the confines of home.
As the pandemic continues to be a global threat and the search for an effective vaccine continues, the world tries to define a 'new normal' where life can go on amidst uncertainty and fear. This 'new normal' also entails a new reality for travel and tourism. Yes, people still want to fulfil their inherent desire to travel and experience new things, but the reality is that governments and health authorities are forced to be cautious about restrictions and preventive measures, at least until COVID-19 ceases to be a palpable threat. With the country's international airports remaining closed for tourism, and no definite reopening date being announced, the Sri Lankan tourism industry can only pin its hopes on the domestic market, at least for the foreseeable future.
What Do We Know About the Domestic Market?
Low-Season Target
Speaking to the Sri Lanka Tourism Alliance on the subject of domestic tourism, Niranka T. Perera, CEO of Integrated Marketing Agency, Antyra Solutions, highlighted that Sri Lanka's domestic travel market has traditionally been an off-peak or low-season market.
Since the country's decades long civil war ended and ushered in an era of economic growth, inbound tourism has been the primary focus of the local travel and tourism industries. As per data published by the SLTDA, tourist arrivals increased from 654,476 in 2010 to 2,333,796 in 2018, and there was a clear growth in the tourism sector in order to accommodate this growth in tourist arrivals. The recorded value of hotel investments from November 2010 to March 2019 was USD 2.96 billion1.
Although the overall inbound tourism numbers grew year-on-year since 2010, looking at the seasonality of traffic, it is evident that the largest recorded figures are between the months of December to March (high-season). In 2018, the months of January, February, March and December saw the arrival of 230,000+ travellers per month2, with the rest of the year recording lower numbers. As inbound arrivals have thus far remained seasonal, properties have been compelled to look to the domestic market to fill rooms during the rest of the year. This has resulted in the local travel market becoming a low-season target market for the industry, with properties offering discounts and special offers to encourage locals to travel in the off-peak season.
Bitten by the Travel Bug
As per statistics shared by the World Tourism Organization (UNWTO), Sri Lankans spent USD 1.7 billion on international travel in 20183 – a keen indicator of our penchant for travel! Locals were instrumental in reviving the hospitality industry post-Easter Sunday 2019, and even right now, after the COVID-19 lockdown was lifted, local travellers have been eagerly embarking on leisure trips across the island.
With it appearing increasingly more unlikely that global tourism will open up to pre-COVID levels anytime soon, Sri Lankans are limited to satisfying their travel bug locally. If hospitality providers and tour operators are to successfully cater to potential domestic travellers, they first need to understand the interests and travel motivations of the market.
Local Traveller Interests and Motivations
The Alliance spoke to tourism industry veteran Shiromal Cooray, Chairperson Jetwing Hotels, for some insights on the local travel market. Shiromal stated that prior to the Easter Sunday attacks of 2019, 25% of Jetwing Hotels' business came from the domestic market, with this number significantly going up in the months following the attacks. She asserts that the Jetwing Group has always considered the domestic travel market to be an important one, and is grateful for the support and patronage of local travellers, especially during trying times such as these. Outlined below are some of the takeaways from our conversation with Shiromal.
We know that Sri Lankans love to holiday, with so many of us eagerly marking out all long weekends at the start of a new year! But this also means that the local travel market is traditionally a weekend market. And that is why much of the offers and deals that target domestic travellers are for one-night stays, or long weekends (two-nights). It is almost unheard of for hotels to promote weekday packages to locals, simply because local travel during the week is so limited.
Looking at travel motivation, it is evident that a majority of domestic travellers book a stay at a local hotel in pursuit of luxury and comfort. Their purpose is to getaway for a weekend and enjoy the plush comforts of a hotel, which is why many local guests spend much of their time within the hotel room, or enjoying hotel facilities such as the pool, restaurant or spa. Buffets are a great draw for local travellers, as it adds to the sense of extravagance that is associated with luxury.
Interestingly though, there appears to be a shift in motivation when it comes to millennials and younger generations. These segments of the local travel market are more akin to international travellers, in that they have a desire to explore and experience a destination, rather than spend all day within the hotel premises. The Jetwing Group has seen growing interest from younger locals for excursions and adventure tours in and around hotel destinations.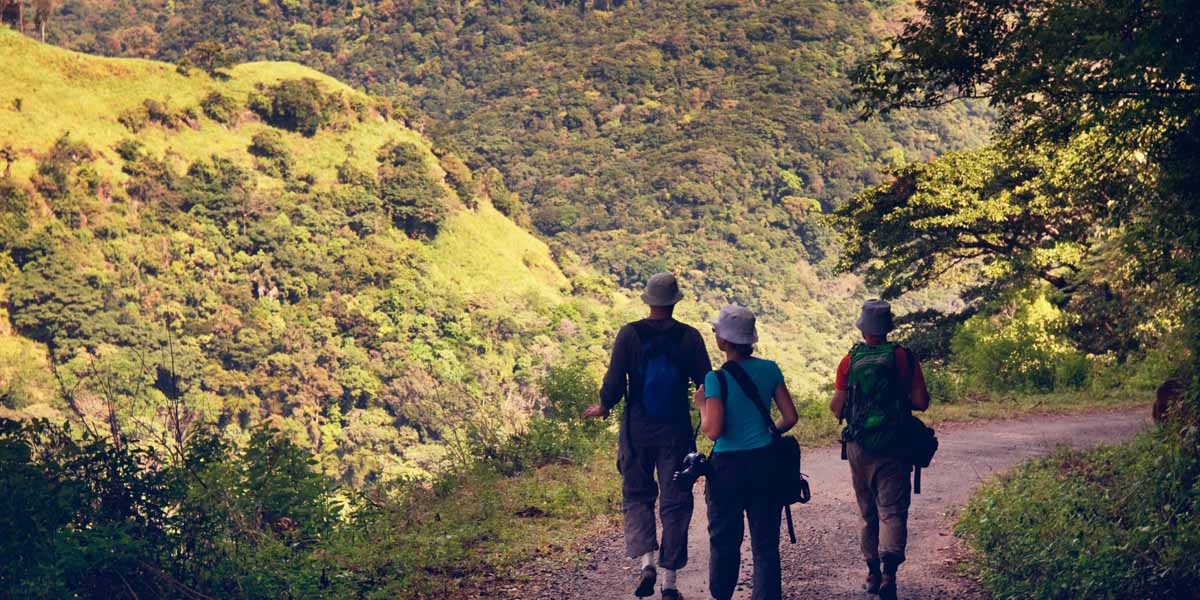 Growing interest in excursions
We also spoke to Rajiv Welikala, Manager of Classic Sri Lanka, in order to get a DMC perspective on this subject. Classic Sri Lanka, a brand under Classic Destinations (Pvt) Ltd, which is a sister company of Classic Travel, focuses on inbound tourism. Over the past few years, the Classic brand has become a strong player in Sri Lanka's outbound wildlife and adventure travel market, which means they have built brand equity locally and have a ready-made client base to target during this period. Before the pandemic, Classic was organizing wildlife safaris for small groups of wildlife enthusiasts to Africa and India, as well as adventure expeditions such as treks to Everest Base Camp and Annapurna in Nepal.
As this client base is unable to travel overseas for at least the next few months, Rajiv and his team have seen an increased interest from this group in local experiential travel. From his experience organizing outbound tours, Rajiv knows that local travellers appreciate a well-hosted experience. This has motivated the team at Classic Sri Lanka to develop a number of local experiential tours hosted by competent, personable and interesting hosts to market to domestic travellers. Rajiv hosts and personally guides many of the wildlife safari experiences at Yala, Wilpattu, Sinharaja, and Horton Plains as there is a strong demand for these products locally, with the tours being booked out through October.
Furthermore, Classic Sri Lanka has come to the realisation that local travellers have a high interest in outdoor excursions such as adventure activities, birdwatching and safari experiences, which is why many of the packages they have already deployed are based on these interests. The company has also developed a cultural experience tour, where travellers will have the opportunity to spend time in the cultural triangle and be guided through the ancient ruins by a competent and informed host.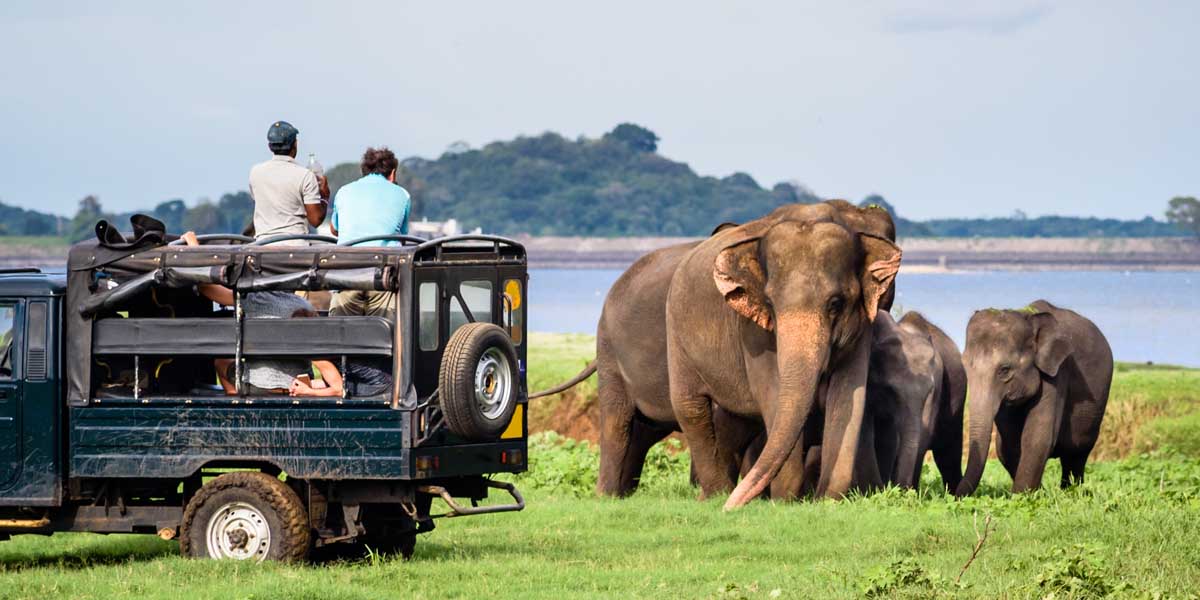 Demand for guided safari experiences
How Can Tourism Businesses Cater to the Domestic Market?
Leveraging Relationships
With the tourism sector in Sri Lanka growing significantly in the past decade to accommodate the growth in inbound tourism, it is unsurprising that the domestic travel market is not large enough to sustain the industry in the current context. Existing relationships with domestic travellers can play a key role in a situation such as this.
Both Jetwing Hotels and Classic Sri Lanka have already begun marketing their properties and services to local travellers, and it definitely helps that they have an existing Sri Lankan clientele to target. Both businesses have relationships with the domestic market, relationships that have been built and nurtured over the years, and as a result their brands have equity locally. Sri Lankans already know the quality of accommodation and service they can expect from Jetwing Hotels, and the level of expertise and value they can expect from Classic Sri Lanka.
Unfortunately, this may not be the case for properties that have exclusively focussed on international travellers prior to the pandemic. There is a clear value to being inclusive of Sri Lankan travellers during regular operations, as it goes a long way when businesses are forced to compete for the limited number of domestic travellers during this COVID-19 period.
Special Offers and Vouchers
In a bid to restart local travel and encourage the domestic market to patronise its properties, Jetwing Hotels has slashed its room prices and introduced a range of special packages and vouchers for locals. The hospitality provider believes that this is the best strategy for the moment, as it provides a solution for some key internal challenges. With absolutely no tourist arrivals, many industry businesses are cash strapped during this time. Kick starting the business with local travel offers ensures cash flow for the properties, which helps businesses to keep running. Having guests return to the hotel also gives purpose to employees and goes a long way in boosting internal morale as there is something to look forward to.
These special packages are also a great opportunity for locals to travel to destinations and properties they may otherwise never have had the opportunity to visit. Certain properties that may have seemed beyond the budget of many travellers are now well within their grasp, thanks to local deals. Flash sales and value additions have also been included in Jetwing's marketing strategy to encourage travel during the week, rather than only during the weekend.
The travel voucher system implemented by Jetwing is another great initiative to boost local travel. These vouchers allow customers to purchase a special experiential offer or discounted room package now, with the option of using it sometime later. The concept is similar to purchasing a gift voucher from a book store which can then be redeemed against purchases up to a year later. Months long validity periods for these vouchers means that local travellers who are still nervous about heading out can benefit from special packages even at a later date.
Revamped Marketing Strategy
From a purely marketing perspective, Niranka believes that Sri Lankan tourism operators desperately need to change their overall approach when it comes to domestic travellers. Today, instead of filling seasonal gaps, the tourism industry is faced with the prospect of running a viable operation purely through local travellers for at least the next few months. The traditional strategy of considering the local market as one homogeneous entity, enticed through discounted selling, may not be enough since we do not know when borders will reopen completely for international travel.
He emphasised that there needs to be different strategies for different segments of the local market, instead of a one size fits all approach. Niranka is of the opinion that the domestic strategy needs to be twofold, driven by the size of the property and occupancy / ARR targets set:
Viability in a competitive landscape – largely driven by discounting in a price sensitive market – translating to room discounts, weekend packages, special weekday offers.
Higher yields through value creation – value based productised offerings targeting specific traveller segments.
Experiential Travel and Value Additions
One of the key changes that businesses can make, is focussing on value creation for specific travel segments. Niranka emphasises that targeting specific segments based on interests, occasions and traveller types is a great place to start. For example, in each month there is an addressable market of 4,000 – 6,000 people celebrating their wedding anniversary on Social Media in Sri Lanka. Value creation with a two-night romantic getaway with additions such as champagne breakfast in bed, romantic nature walks, picnics, couples' massages, etc. might translate to a higher revenue as people tend to spend more on special occasions.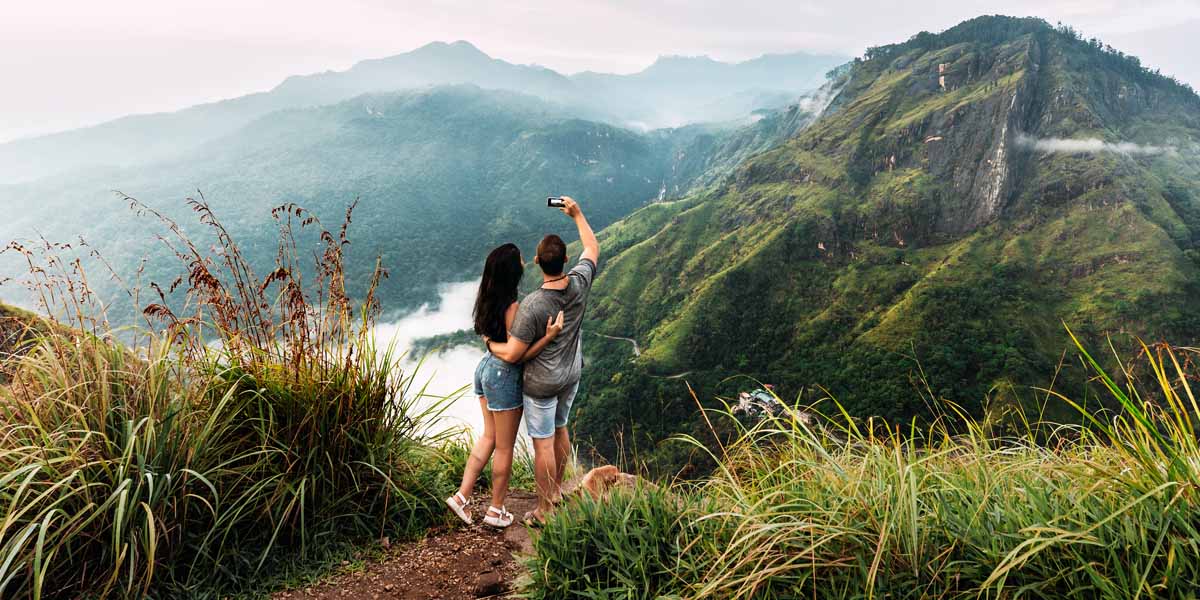 Targeted romance based offers
Photography is a similar area of interest that most tourism operators can cater to. The demand for high end, 'semi-professional photographer' friendly cameras in Sri Lanka has grown by 50% online during the last two years. Furthermore, there are 1,000s of people who express specific photography related interests such as nature photography on Social Media. Tourism operators can simplify customer acquisition by connecting the dots and creating tailored offers and packages for these types of specific segments of domestic travellers.
Classic Sri Lanka has not felt the need to discount its packages for the local market as it has found that clients are willing to pay for the value of the service offered by the company. Rajiv believes that if a tourism operator's product caters to the interests of the local market, and the service offered is of a high quality, customers will be happy to pay for it.
One of the challenges that Rajiv and his team envisioned they would have to face is the argument of why locals should pay a premium price for an experience that they could easily organize on their own. However, this has not proven to be a valid concern, as Classic Sri Lanka has seen ample interest from locals, which has converted to confirmed bookings. The takeaway is that local travellers are happy to have someone organize a comprehensive, high quality experience for them, if they are convinced of the value of such a service.
Hygiene and Flexible Cancellation
There is no escaping from COVID-19 and the cloud it has cast over humanity, even when travelling domestically. Therefore, it is important that tourism and hospitality businesses clearly communicate COVID-19 guidelines, precautions and cancellation policies to potential customers. People are still cautious, not just about their health, but also about spending money during this period of uncertainty. Flexible cancellation, refunding and rescheduling policies are important to travellers, in addition to clear protocols regarding hygiene, sanitation and safety being implemented by properties and service providers.
It is undeniably clear that domestic tourism is currently the lifeline of the tourism industry, not only here in Sri Lanka, but the world over. And the local industry needs to cater products and offerings to specifically target the domestic market if they are to get a slice of the significantly smaller pie.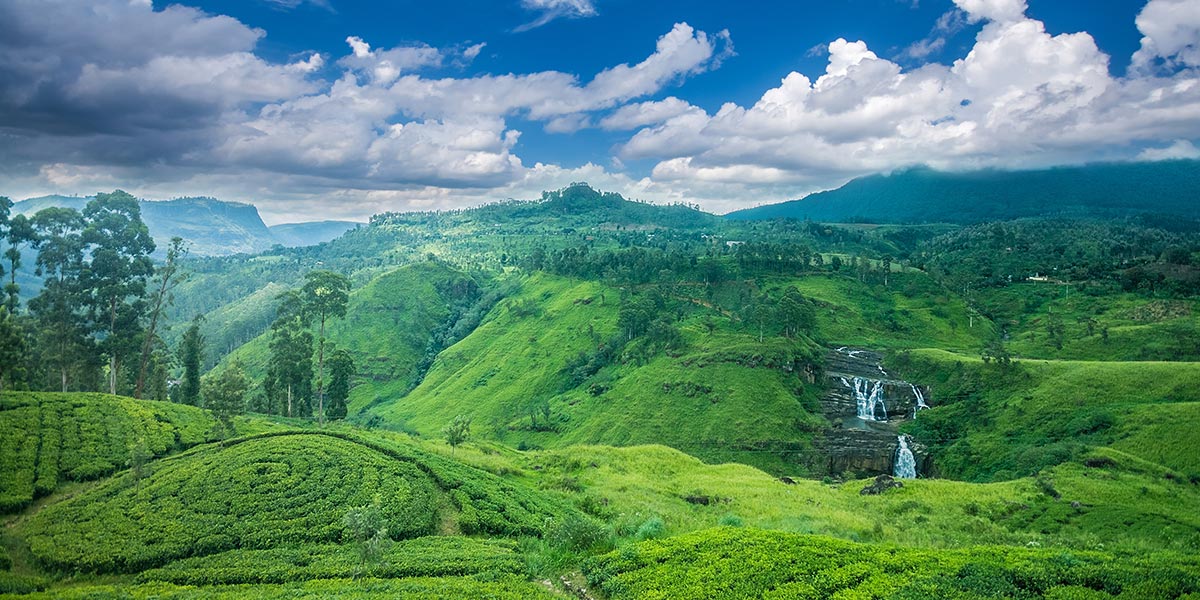 Encouraging local travellers to explore and experience their country
Love Sri Lanka Locals Platform
We hope that the insights shared here will help your business in this endeavour, and look forward to featuring your special domestic deals on our newly launched Love Sri Lanka Locals platform. The Love Sri Lanka Locals platform is an online platform developed by the Sri Lanka Tourism Alliance to host and promote special deals and discounts offered by Sri Lankan hospitality and travel operators especially for Sri Lankans. The initiative is in line with the Alliance's bid to support all Sri Lankan Tourism related industries and to drive benefits to communities and people across the country.
The Love Sri Lanka Locals opportunity is open to all Alliance Silver category members, and more information can be found here. You can also write to welcome@srilankatourismalliance.com for more information.
1 Economy Next
2 SLTDA Report
3 UNWTO