Growing the Experience Economy: Why Must Sri Lanka Focus on its Experiential Travel Offering?
Why do people travel? This is a question that many of us in the travel and tourism industry have asked countless times, trying to hone in on that perfect explanation that will shed light on what consumers want and simplify the process of catering to those expectations.
Human beings are travellers by nature, constantly searching for new lands and resources, curious about what is out there, eager to explore and discover. There is no denying it, as a species, we are always searching for something, and travel helps us in that search. There may be no clear and concise answer to why people travel, however, we can be certain that travel has been, and it seems that it always will be, an important part of the human experience because it speaks to that inherent desire for exploration and discovery.
At a recent webinar hosted by the Sri Lanka Tourism Alliance, a panel of experts including, Andrew Fairley, Former Deputy Chair, Tourism Australia; Oliver Martin, Partner, Twenty31 Consulting Inc. and Dilsiri Welikala, Business Owner, Kitesurfing Lanka, discussed some key motivators of modern leisure travellers and how tourism businesses and destinations can cater to their expectations.
The Modern Traveller – Material Consumption vs. Experience
The modern leisure traveller is motivated by myriad reasons, and it is always a challenge to fully comprehend what these motivations are. However, it is important to understand the nuances that differentiate specific types of travellers, so that tourism operators and destinations can create products and offerings that accommodate a wide spectrum of people, for the benefit of the entire industry.
Sharing his insights, Oliver highlighted the differences in traveller motivation based on consumption. Oliver believes that there will always be a segment of the travel population who are driven by material consumption. This is the segment looking to check off a bucket list, by visiting the Eiffel Tower, the Great Barrier Reef or the Sigiriya Rock. This is also possibly the type of travel that has a more mass appeal.
The other segment is driven by emotional consumption, and this group keeps growing. These travellers are not chasing after an asset, but rather an emotional connection – an experience. Based on research, these are also the types of travellers who will return to a destination in the post-COVID environment, far sooner than material consumption travellers. Experiential travellers are driven by the emotional need to travel. They return to a destination because they have built an emotional connection with the destination and its community.
How Do Travellers Build Emotional Connections?
Experiential and intrepid travel are buzz words that have been thrown around for some time in the global travel and tourism space. While we do not need to delve into dictionary definitions of these words here, it is important to look a little closer at the type of travellers they are used to describe. Experiential and intrepid travellers are looking to step out of their comfort zone, challenge their worldview and build real social, emotional and human connections. They are not looking for sanitized, perfectly manicured experiences, but rather for authentic, interactive, insider experiences that allow them to immerse themselves in a destination and truly connect with the community and culture. In pretty simple terms, these travellers are less interested in a whitewashed Sri Lankan experience from the comfort of an air-conditioned tour bus, and more attracted to a hands-on experience that allows them to experience the culture and everyday life of the community.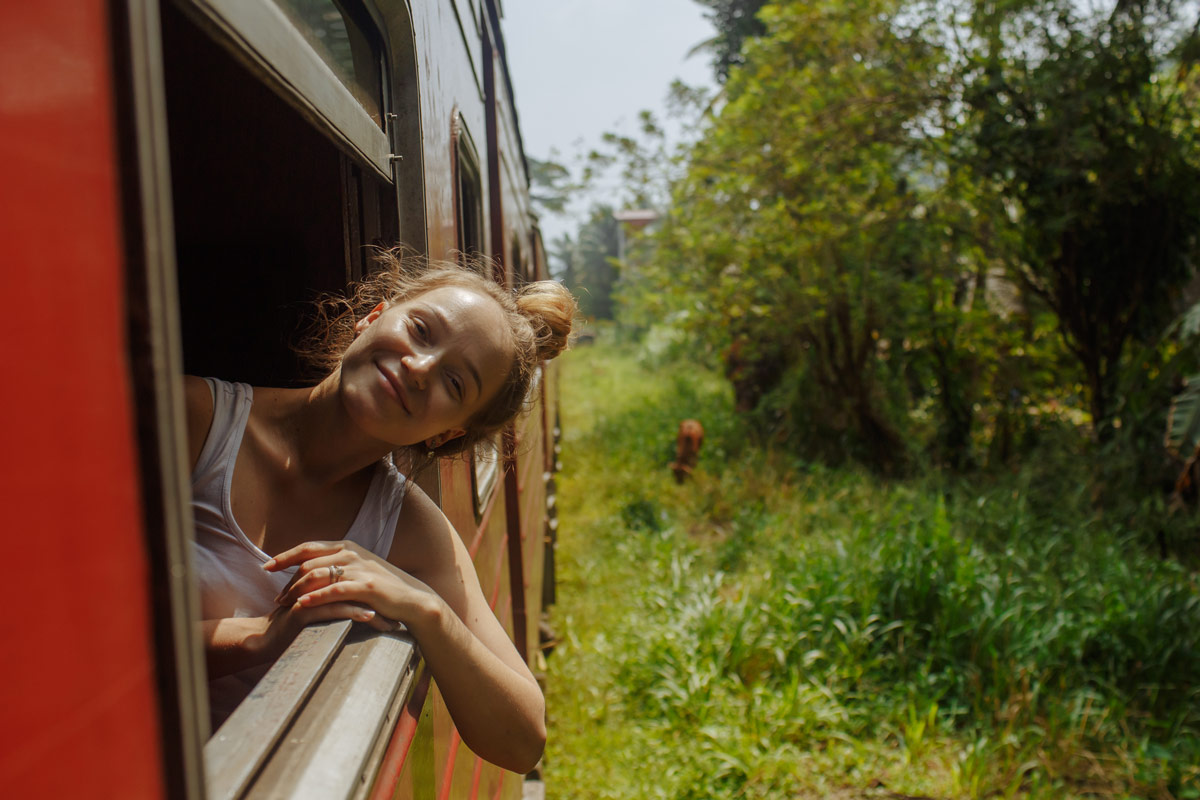 Matching the Demand and Supply for Authentic Experiences
One of the key questions that many destinations grapple with is if traveller experiences should be designed and created based on what consumers want, or if they should be based on the unique characteristics a destination has to offer. Both Andrew and Oliver emphasized that the answer lies in finding a balance between the two.
Speaking of his experience with Tourism Australia, Andrew highlighted the importance of expanding the research focus by going to the market and asking consumers what they want and how they perceive a destination.
For example, research showed that Australia was perceived well for its food and wine offering, but it ranked pretty low in the global arena. As Australia really began to focus on building brand recognition for food and wine, creating emotional connections with consumers and building experiences around this pillar, the country climbed up the global rankings and became the number four most recognized in the world for food and wine. Similarly, Australia also used its great natural resources such as beaches and lakes to build coastal and aquatic experiences, and foster emotional connections with consumers.
Sharing insights from Canada, Oliver recalled how the country doubled down on the development of signature experiences around its core assets, creating a hub for consumers to experience and connect with.
Oliver believes that Sri Lanka is currently trying to be a lot of different things to a variety of consumer segments. Instead, he believes that Sri Lanka needs to identify its core assets, figure out how to best define those assets and what they offer to travellers, develop them as immersive experiences and launch them to the market. He shared that Sri Lanka is under indexing by about 15% vs. its peers, according to recent analyses. Oliver pointed out that this means the country is automatically lowering the type of consumer it brings into the destination. He believes that Sri Lanka should not be competing for travellers who are chasing after any destination that offers 'sun, sea, surf', but instead should be focussed on attracting the type of traveller that is willing to immerse themselves in the destination, go into local villages, buy local goods, connect with communities and ultimately spend extra for that entire experience. The country needs to attract the type of traveller that values it for everything it is, and not just a few boxes that tick off the 'perfect tropical vacation'.
Experience Development – What's Next for a Destination Like Sri Lanka?
The development of experiential products does not necessarily have to happen on a national level. It can happen with individual operators and persevering entrepreneurs working on the ground to identify, build and market experiences to the world. Dilsiri and his business Kitesurfing Lanka are wonderful examples of successful experiential products created to cater to consumers who keep returning to the island.
Dilsiri and his business partner Leo began their operation in Kalpitiya as a kitesurfing school eight years ago, and soon branched out into the accommodation sector. They now operate two properties in Kalpitiya and Mannar, offering a total of 140 beds. With no background in tourism, Dilsiri relied on his ability to listen to consumers and observe what others were doing to create products and experiences that attract guests, some of whom spend at least a month in the country every year.
Starting off with kitesurfing lessons, Dilsiri's business steadily expanded to include diving, as well as wellness experiences such as yoga, massage therapies, beach gym and CrossFit. As Kitesurfing Lanka and the experiences it offered grew in popularity, the business began to expend its footprint in the local community. With more locals getting involved in several aspects of the business, Dilsiri and his team began to deepen their connection with the community, while the community in turn began to rely on the opportunities created by Kitesurfing Lanka.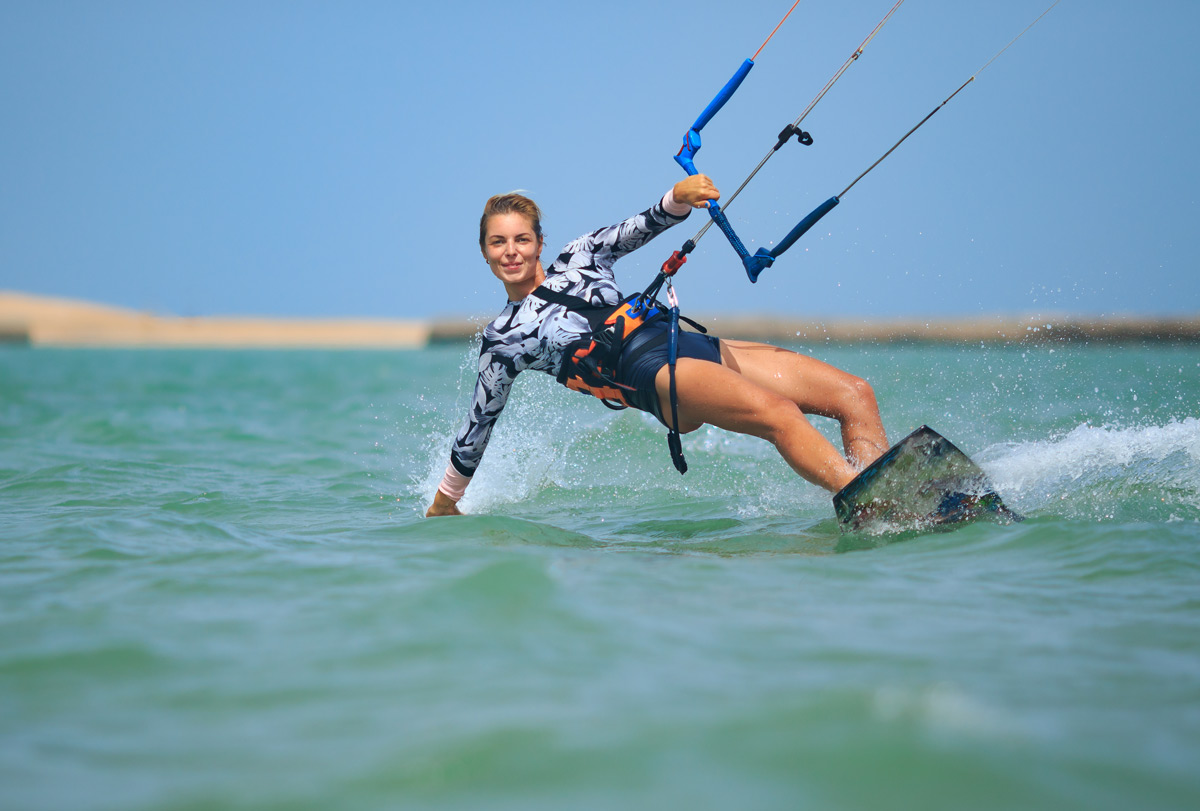 Dilsiri believes that it is important to bring visitors to a destination all year round, so that the business and the communities that depend on it are not limited to seasonal incomes. He also believes that a destination should not just be known for one thing, limiting the types of travellers it can attract. If a business can develop a number of products around the core assets of the destination, not only does it attract a larger spectrum of visitors, but it also ensures that there are guest arrivals throughout the year.
Kitesurfing Lanka has also undertaken a number of environmental rehabilitation and sustainability projects, such as mangrove planting and upcycling of beach waste. Dilsiri believes that while the motivations behind these projects are conservation and sustainability of the destination, they also help to build lasting connections with guests who get actively involved and emotionally invested in them.
In a beautiful gesture that is testament to the strength of emotional bonds between visitor and destination, Kitesurfing Lanka was able to crowdfund up to 80,000 Euros from its international customers to help sustain the business and pay staff during the COVID-19 period.
As more properties, with better amenities and facilities, are established in the surrounding area, Dilsiri believes that guests still keep returning to Kitesurfing Lanka because of the unique experience it offers. With Dilsiri and Leo giving their team the chance to use their skills, talk to guests and develop and sell products themselves, repeat guests know that there is always something new to experience when they return.
While Sri Lanka has a number of similar success stories in experiential travel product development, there is a still a long way to go. According to Oliver, experiential and intrepid travellers make up about one third of the travelling population. Furthermore, research shows that they are the segment that is willing to travel in the post-COVID environment. So, this is as good a time as any for Sri Lankan operators, as well as tourism authorities to truly focus on the experience market and grow the country's travel experience economy.