Getting To Know Our Emerging Leaders!
Vimukthi Dassanayake who is a member of the Emerging Leaders Program 2021/22 sheds some light on his passions and aspirations and why he loves working in Sri Lanka's tourism industry.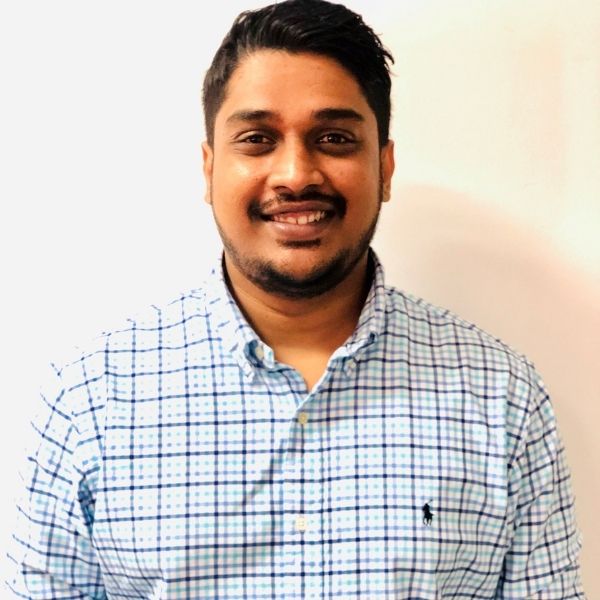 Vimukthi is currently the Group Human Resources Manager at Teardrop Hotels and his 5 year goal is to be VP in Human Resources. He stepped into tourism because he loves meeting new people from different cultures and he likes the fun and challenging environment of the tourism industry.
Growing up, his passions were travelling, cooking and cricket and at school his favourite subjects were Science and History. However he chose to do his A/L studies in the Commerce stream and later completed his MSc in Strategic Management and Professional Qualification in Human Resource Management (PQHRM) from Chartered Institute of Personnel Management Sri Lanka (CIPM). These professional qualifications enabled him to step into Human Resources as a speciality within the tourism industry. He has served as the Human Resources Manager and Safety Manager over the course of his tourism career so far.
In speaking about Sri Lanka's tourism industry, Vimukthi has this to say "Sri Lanka is a great tourist destination due to various reasons like culture, diversity of attractions and the innate hospitality of Sri Lankan people. I think the highlight of our local tourism industry is our people. Tourism in Sri Lanka has a lot of potential as there are so many untouched areas still, that will enhance our position on the global platform, if marketed properly. I feel we let ourselves down in how we market our country as well as in basic tourism infrastructure, like public transport."
What motivates Vimukthi each day are all the different elements that make Human Resources challenging and rewarding. He loved the opportunity to help others achieve their career milestones as well as the chance to work with people from different generations. His passion for people as well as new challenges, will no doubt serve him well on his tourism career and we wish Vimukthi the best of luck in achieving his career aspirations.
Emerging Leaders Program – Molding Tomorrow's Tourism Leaders
Sri Lanka Tourism Alliance is committed to making Sri Lanka's tourism industry sustainable, resilient and future-focused. The future sustainability of the industry depends on tomorrow's business leaders, so it is essential that as an industry, we focus on molding tomorrow's leaders into forward-thinking, visionary thought-leaders, with a firm commitment to sustainability.
Sri Lanka Tourism Alliance's Emerging Leaders Program creates an opportunity for ambitious, young tourism employees with a strong future vision, to actively engage in strengthening Sri Lanka's tourism industry, to make it resilient and sustainable.
If you would like to be part of the Emerging Leaders Program, please send in your CV to welcome@srilankatourismalliance.com
Visit our Skills Centre for career inspiration, course information and other useful resources to help you advance your career in in tourism.