Getting To Know Our Emerging Leaders!
Lasitha Rajapakse currently serves as the Head of Events at Shangri La Hotel in Colombo and is part of Sri Lanka Tourism Alliance's inaugural Emerging Leaders Program which kicked off in July 2021. We spoke to Lasitha to get to know him better and to understand what his journey in tourism has been like so far.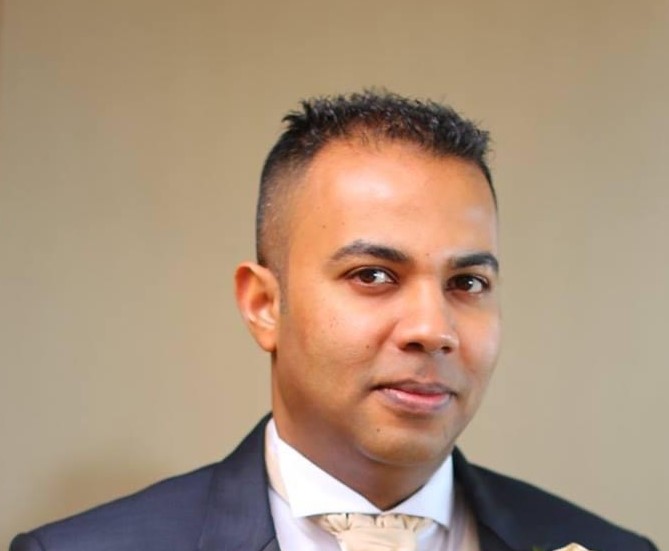 In school Lasitha's favourite subjects were math and pure math however an interest in the tourism sector, stemming from a passion for meeting new people from different cultures, propelled Lasitha into choosing tourism as his career. In order to step into the tourism path, Lasitha completed a Certificate in Hospitality Management from Cornell University.
His first job in the industry was F&B / Events coordinator at San Remo Ballroom in Melbourne, Australia and prior to his current role, he has also served as Head of Groups & Events at DoubleTree by Hilton Dubai Business Bay, which all gave him important international experience. What he loves most about his current role is that it is vibrant, dynamic and that it provides the opportunity to analyze market trends and create packages to cater to different customer segments. His current workday consists mainly of organising a 4-7 day event schedule with the help of his team who he meets with daily to coach, overcome obstacles and provide constructive feedback on the previous day's activities. As the Head of Events a large portion of his time is also spent on analysing business and market trends for the next 12 months and setting the strategy to drive revenue for the company. Lasitha's long term aspiration is to becomeGeneral Manager of Events within the next 5 years.
He agrees that Sri Lanka's tourism industry is a great place to work and that it's an industry with great potential. The country's diverse attractions, heritage, culture, wildlife, water sports and scenic beauty is unparalleled and he thinks with better regulations and improved standards, Sri Lanka's tourism industry would be unstoppable.
Lasitha sees great potential for Sri Lanka in the area of meetings, incentives, conferences and exhibitions (MICE) Tourism. He believes Sri Lanka should compete head to head with MICE markets such as Indian (Delhi, Mumbai, Bengalaru, ets) and have a strategy in place to compete with destinations such as Dubai. "Sri Lanka should focus on creating high end MICE packages that include wildlife, wellness, scenic beauty, etc to target cosmopolitan cities like Hong Kong, Singapore, Dubai, Tokyo as these cities are not able to offer what Sri Lanka can offer."
Emerging Leaders Program – Molding Tomorrow's Tourism Leaders
Sri Lanka Tourism Alliance is committed to making Sri Lanka's tourism industry sustainable, resilient and future-focused. The future sustainability of the industry depends on tomorrow's business leaders, so it is essential that as an industry, we focus on molding tomorrow's leaders into forward-thinking, visionary thought-leaders, with a firm commitment to sustainability.
Sri Lanka Tourism Alliance's Emerging Leaders Program creates an opportunity for ambitious, young tourism employees with a strong future vision, to actively engage in strengthening Sri Lanka's tourism industry, to make it resilient and sustainable.
If you would like to be part of the Emerging Leaders Program, please send in your CV to welcome@srilankatourismalliance.com
Visit our Skills Centre for career inspiration, course information and other useful resources to help you advance your career in tourism.