Human Wildlife Conflict
Recorded Number of Leopard & Elephant Deaths in 2021
| Elephant Deaths | Leopard Deaths |
| --- | --- |
| 158 | 08 |
Sources: Elephant Deaths & Leopard Deaths
The Tourism Impact of Human Wildlife Conflict
One of Sri Lanka's main tourism draw cards are the majestic species of wildlife that live here. Our popularity as a wildlife tourism destination has been growing, and Forbes magazine named Sri Lanka The Best Destination for Safari Outside of AfricaBest Destination for Safari Outside of Africa. Elephants and leopards are two of the most charismatic species that foreign travellers come here to see. Yet sadly, elephants and leopards are facing many challenges in the wild, due to the increasing human wildlife conflict occurring in most districts.
Sri Lanka currently ranks as the country with the worst human-elephant conflict in the world (source), with an average of 300-400 elephants being killed annually. This poses a serious danger of elephants going extinct in the wild in Sri Lanka in the next 10-20 years. Elephants are immensely valuable to tourism and the economic value of a single wild elephant is estimated to be over USD 21,000 or LKR 4 million in tourism benefits (source). The declining elephant population will directly impact tourism, especially in areas which are popular for elephants like Udawalawe, MInneriya, Kaudulla, Wasgamuwa etc.
Yala National Park is known to be the best place to photograph leopards in the wild due to their density and this alone has enabled Yala to become Sri Lanka's premier National Park, bringing in billions of rupees in tourism revenue in entry fees alone. Sadly, leopard killings too have been on a steady incline in Sri Lanka fuelled by increasing competition for land as well as the global wildlife trade.
Billions of rupees in tourism and community benefits which will disappear, if these 2 species were to go extinct in the wild and it will erode Sri Lanka's tourism potential in the global market. As an industry, Sri Lanka's tourism industry and operators must come together to protect the very things that draw international guests to our shores. Protecting Sri Lanka's wild elephants and leopards is key to safeguarding the future sustainability of the industry.
The Alarming Increase in Elephant & Leopard Killings Through the Years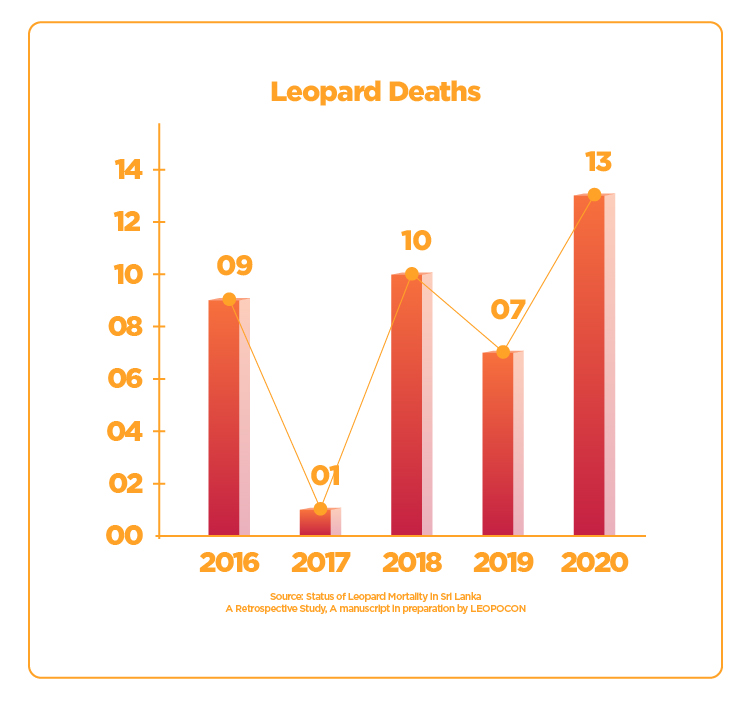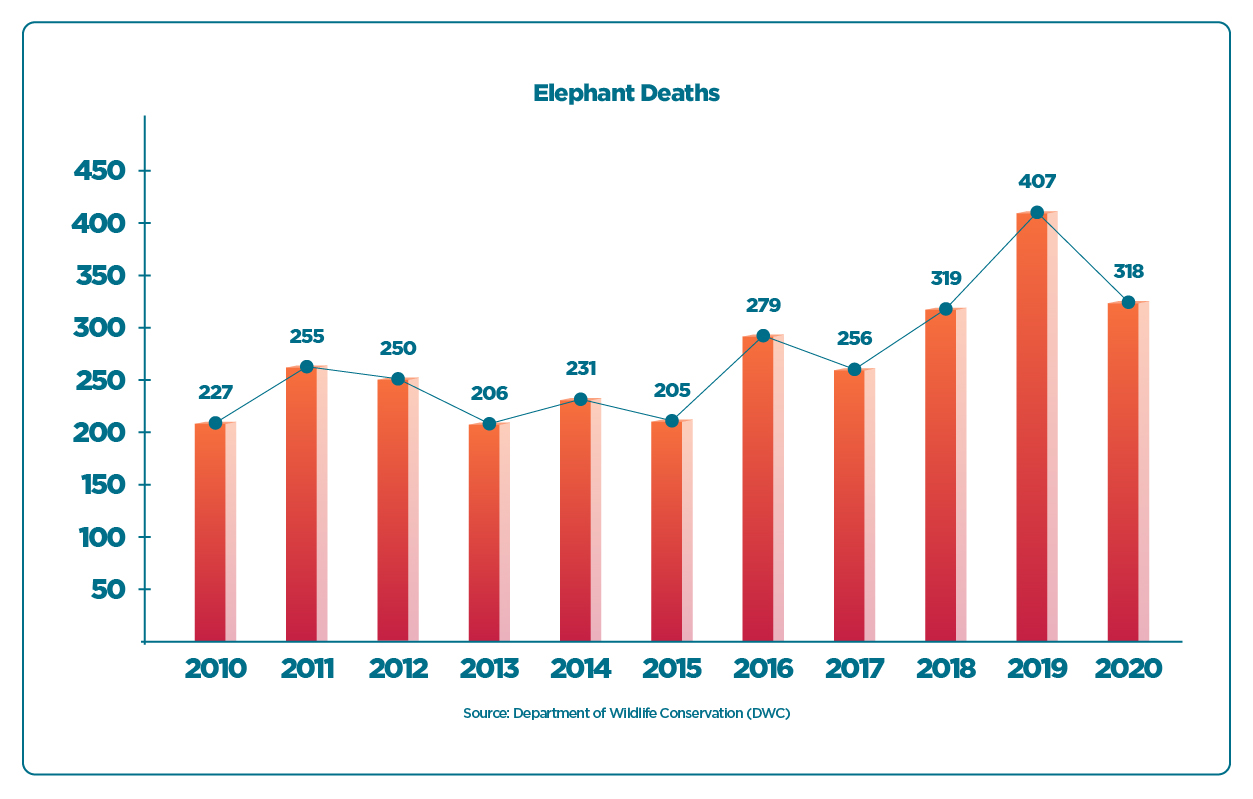 Sources: Department of Wildlife conservation(DMC) and Status of Leopard Mortality in Sri Lanka: A Retrospective Study, A manuscript in preparation by LEOPOCON. 
Page Updated – 05th October 2021