Bronze Member – Guide to Access Member Page
Listed below are three simple steps that you need to follow to access and edit your member account on the Sri Lanka Tourism Alliance membership platform.
Feel free to contact us via welcome@srilankatourismalliance.com should you have any queries.

Step 1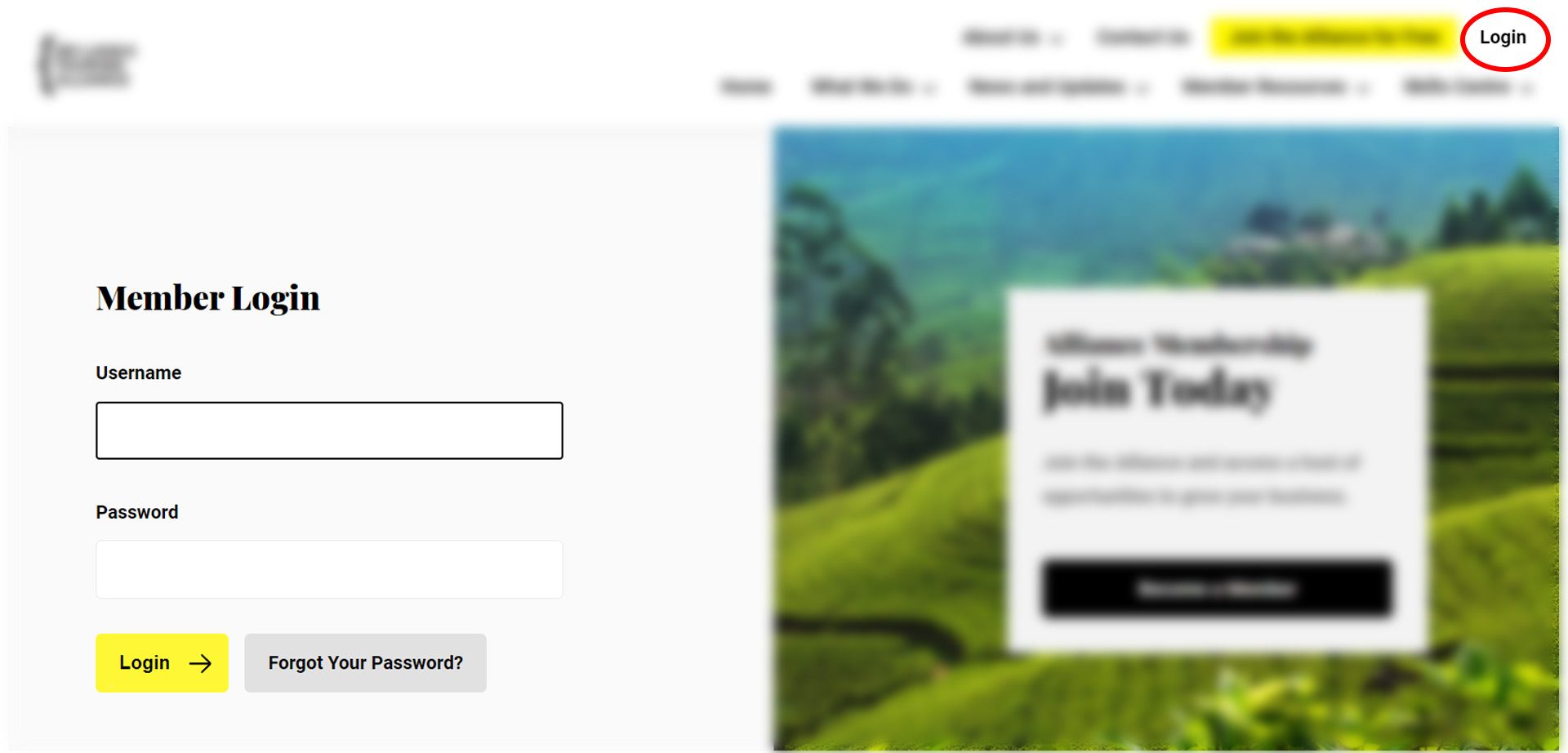 Once you receive an email from our team confirming your membership, you can login to your member account and manage your membership profile.
Go to the login page on the Alliance website and enter your username and password to login to your account.
Use the same username and password you entered when submitting the form on the Join the Alliance page.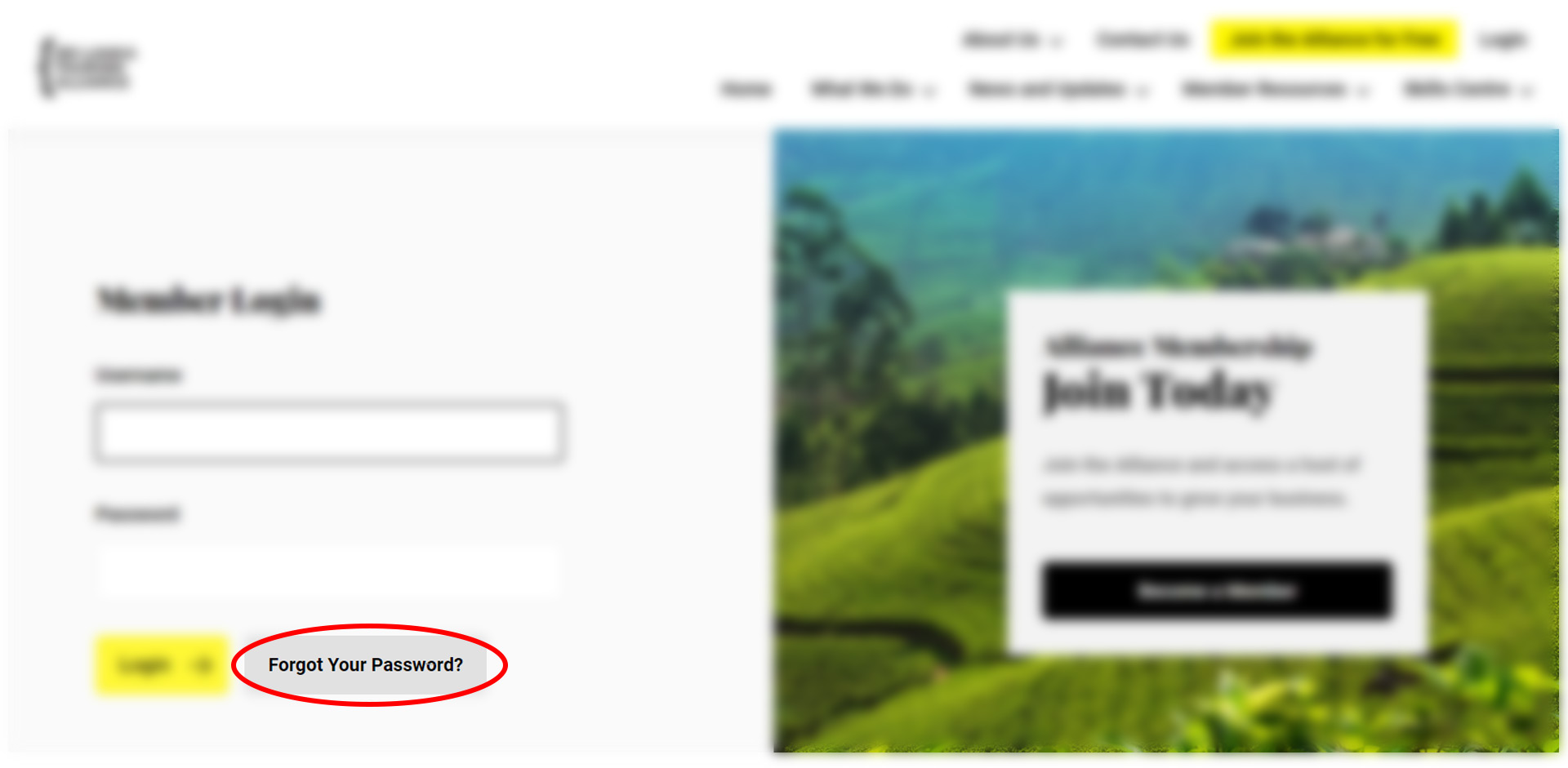 If you have forgotten your password, click on the Forgot Your Password? button.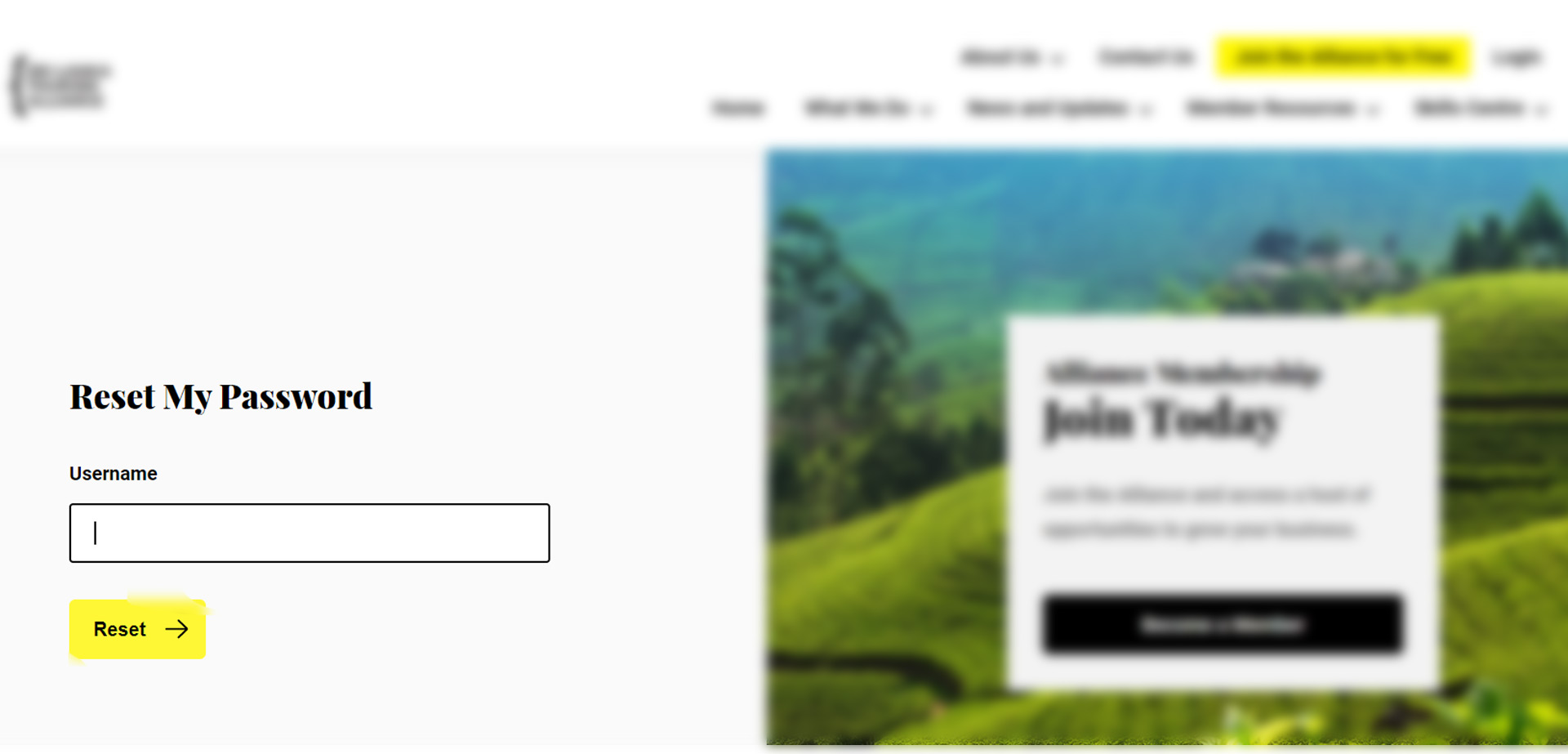 Enter your username and click Reset. You will receive an email to reset your password. If you have forgotten your username, please contact our membership team via welcome@srilankatourismalliance.com>

Step 2
You will see the above member dashboard when you login to your account.

Step 3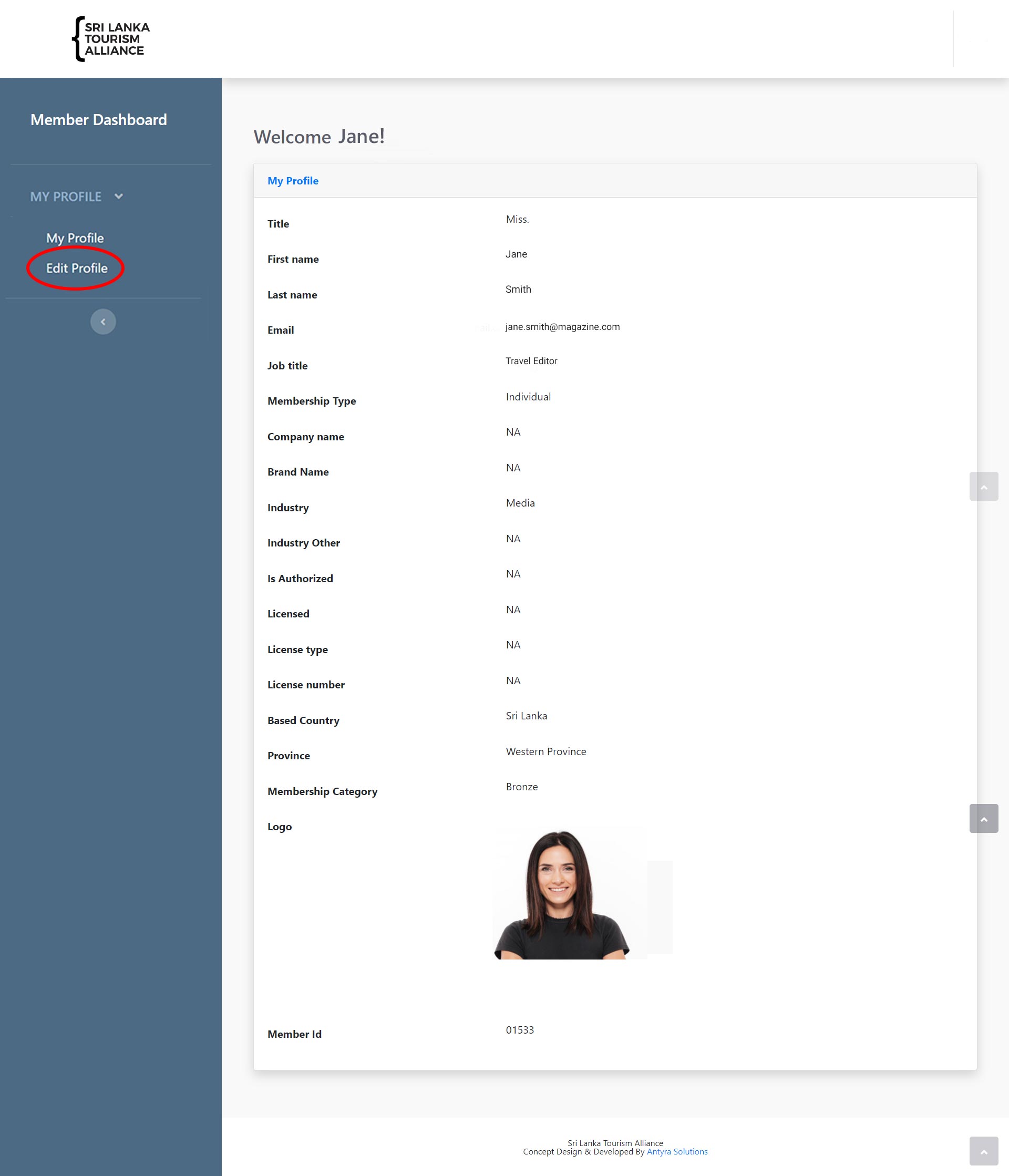 Click on My Profile to be taken to the above screen view. You will see a quick snapshot of all the details you have submitted to the Alliance. You can edit your details here if needed.


• Once done, click update to confirm the changes.

If you require further assistance, please contact Nishanthi Somaratne, Industry Engagement Manager of the Sri Lanka Tourism Alliance via welcome@srilankatourismalliance.com